Having a tree in your garden is not only enjoyable from an aesthetic point of view, but it also contributes to the local ecosystem and will often invite small birds into your garden. It also gives birds of all kinds a place to nest during spring, and serves as an ideal spot to hang feeders all year round.
However, an important part of keeping trees in your garden is ensuring that they stay a manageable size and that they grow in a healthy way. And an essential part of annual tree maintenance is pollarding.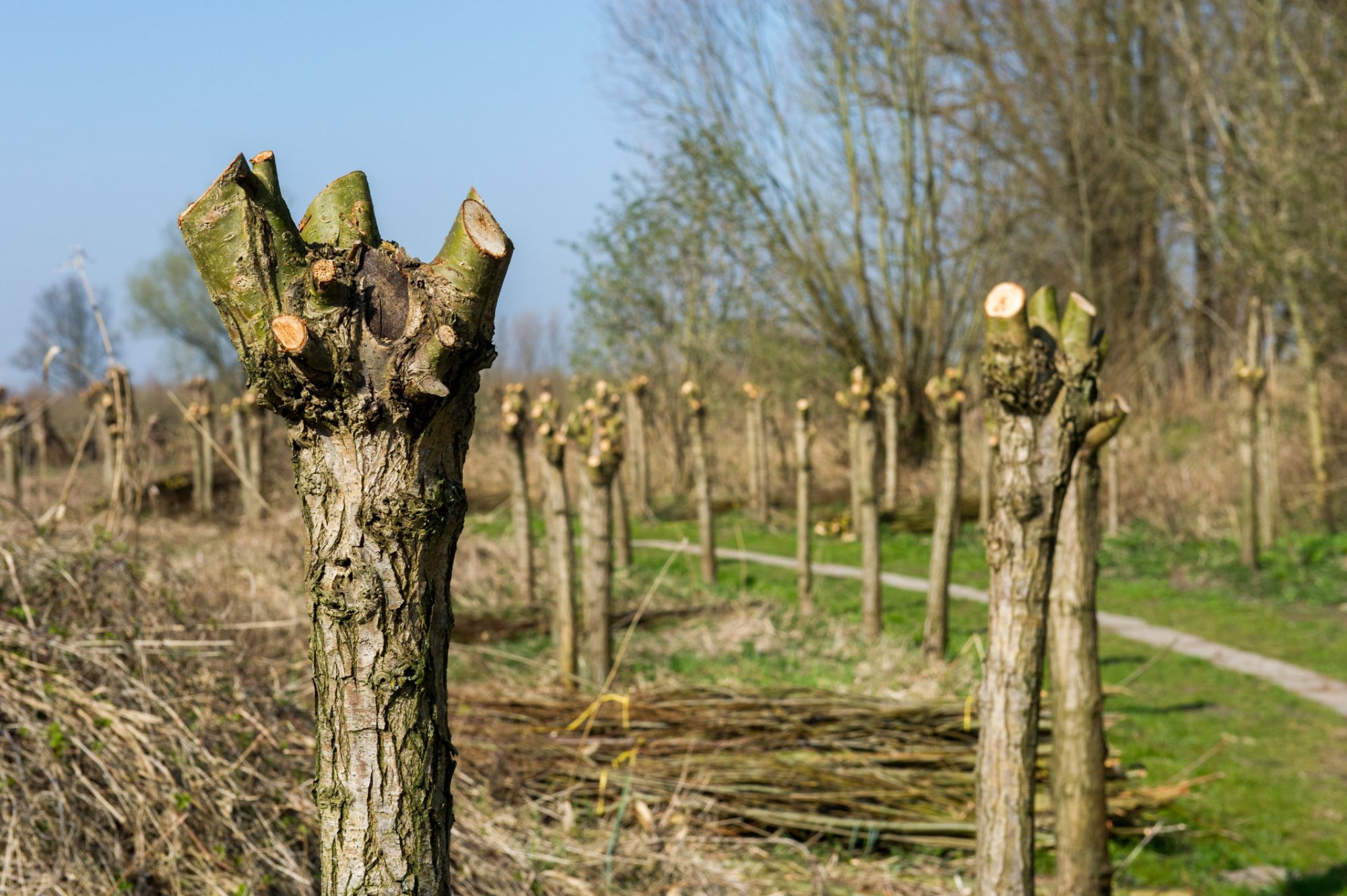 What is pollarding?
Pollarding is a form of pruning that keeps trees smaller than they would grow if left to their own devices (you can pollard shrubs, too). It is normally done when a tree reaches a desired height, so that it doesn't grow any taller than that height.
Pollarding is essential for keeping the tree under control and ensuring that it doesn't risk disturbing any buildings or other structures and surfaces. It might also be necessary in cases where a tree is growing close to an electrical wire or streetlight.
What type of trees are suitable for pollarding?
Pollarding is most commonly used on the following types of tree:
Ash
Elm
Elder
Oak
Gum
Mulberry
Certain species of acer
If you have a tree in your garden that you'd like to pollard, but you're not sure if that's the most suitable pruning method, you're best to contact your local tree surgeon or arborist. They will be able to advise you on the exact species of the tree and recommend a different approach, such as a crown reduction or crown thinning.
When is the best time of year for tree pollarding?
The best time to pollard trees is usually late winter or early spring, but it really depends on the exact species you're working with.
If you choose to pollard in autumn, you may be exposing the tree to things like fungi and disease, while some trees dislike being pollarded in the spring and will bleed sap excessively. For this reason, you should always consult an expert or do your own independent research into the exact tree species you have in your garden.
Find out more about the best time to trim your trees.
The benefits of tree pollarding
Tree pollarding has many benefits that will ensure that the tree in question and the rest of your garden stays healthy and vibrant. These include:
Improves the health of the tree: Pollarding will not only help you achieve the shape you desire, but will also remove any dead or diseased branches that are tapping into the tree's resources, therefore making for a healthier tree.
Enhance exposure to sunlight: Thick, dense branches can often result in the lower parts of the tree becoming susceptible to decay. Pollarding will remove any excess branches and allow the sun to reach lower levels.
Disease detection: Pollarding will allow you to take stock of the tree and its health, as any diseases or decay will be evident during the pollarding process.
Minimise damage potential: If your tree has large branches that are encroaching over your home or parked vehicles, pollarding it will reduce the risk of them falling and damaging your roof or car. This is especially important if you live in an exposed area or if your tree overhangs a public footpath or road.
Tree pollarding services in Surrey
With expert tree surgeons on hand throughout Surrey, Fair Oaks Tree Services provides tree pollarding in Cheam, Sutton and many other areas. With decades of experience, Fair Oaks only brings the best tools and knowledge to each job they undertake, working on both domestic and commercial projects.
If you'd like to get a better idea of how we work, feel free to browse our case studies section or follow us on Instagram. To get a quote for tree work on your property, get in touch with us on 07780 445079 or info@fairoakstreeservices.co.uk.