NPTC-qualified arborists in Ashtead for tree surgery, tree pruning and tree maintenance services
Are you looking for qualified and reliable arborists to carry out tree work at your home or business premises? Fair Oaks Tree Services are specialist team of tree surgeons and gardeners, specialising in all forms of tree care and general landscaping services. Customers in Ashtead and Epsom Downs can rely on us to handle all aspects of their tree maintenance and gardening. Whether you need a tree felling safely, tree pruning, bespoke landscape design or simply wish to talk to the experts about your trees and plants, we will be delighted to help.
We take tremendous pride in offering our customers the very highest quality workmanship and customer care and we can tailor our services to meet your needs, however straightforward or complex. Whether you are a homeowner, property developer, commercial property manager or tenant, we are here to assist. We ensure that every customer is completely satisfied with each and every project we undertake.
The following sequence of photos demonstrate the safe felling of a beech tree in Esher, Surrey.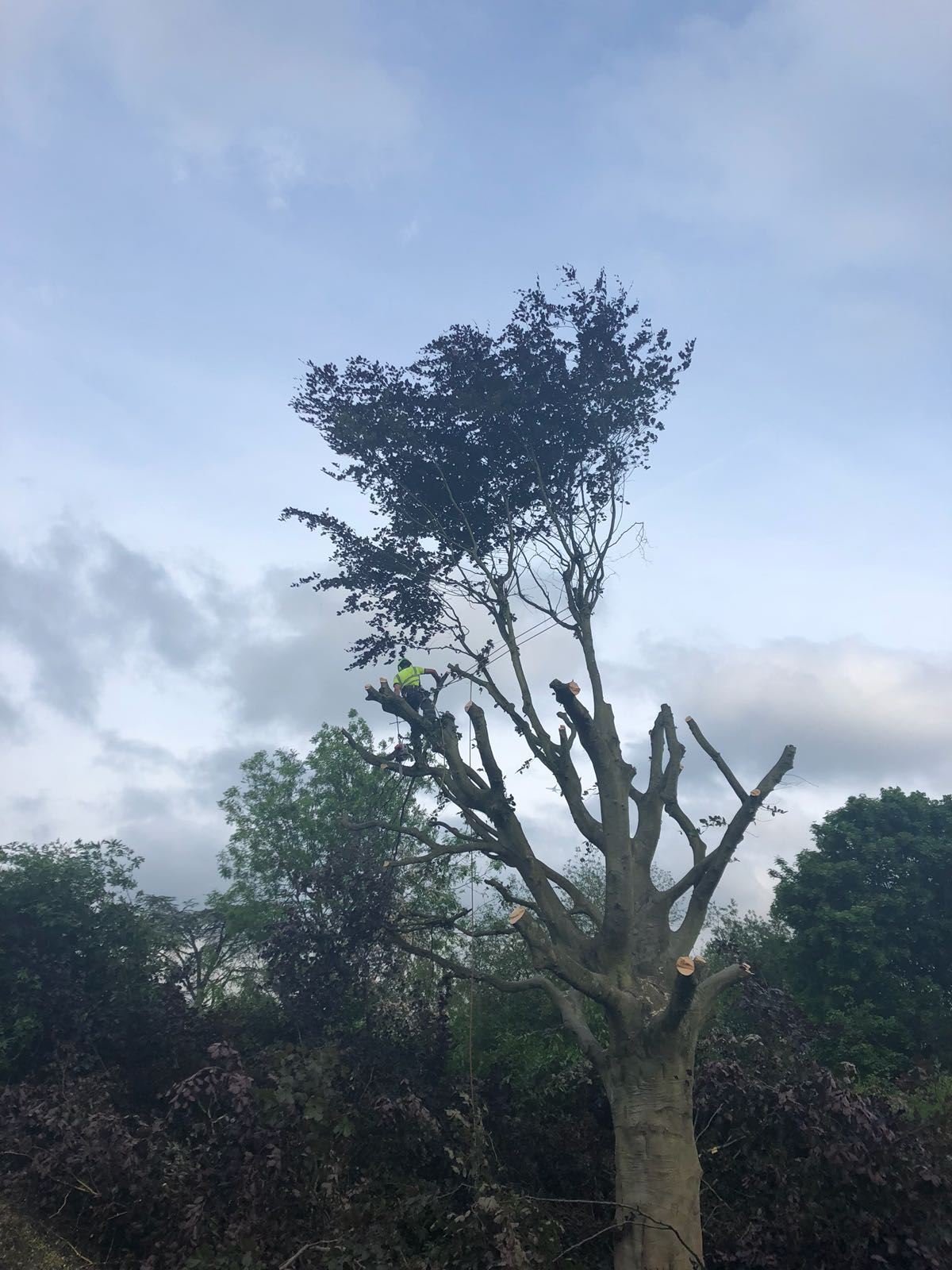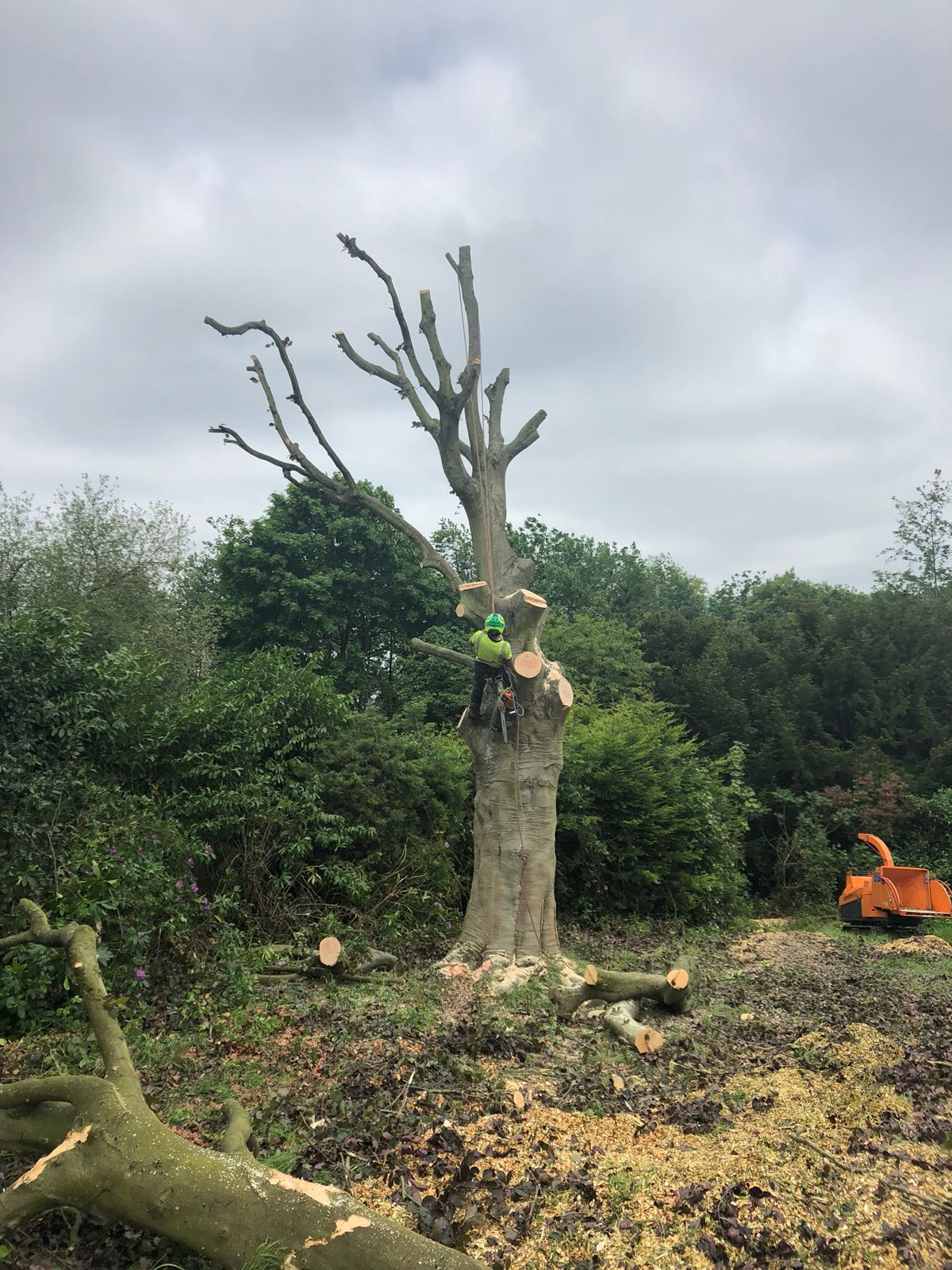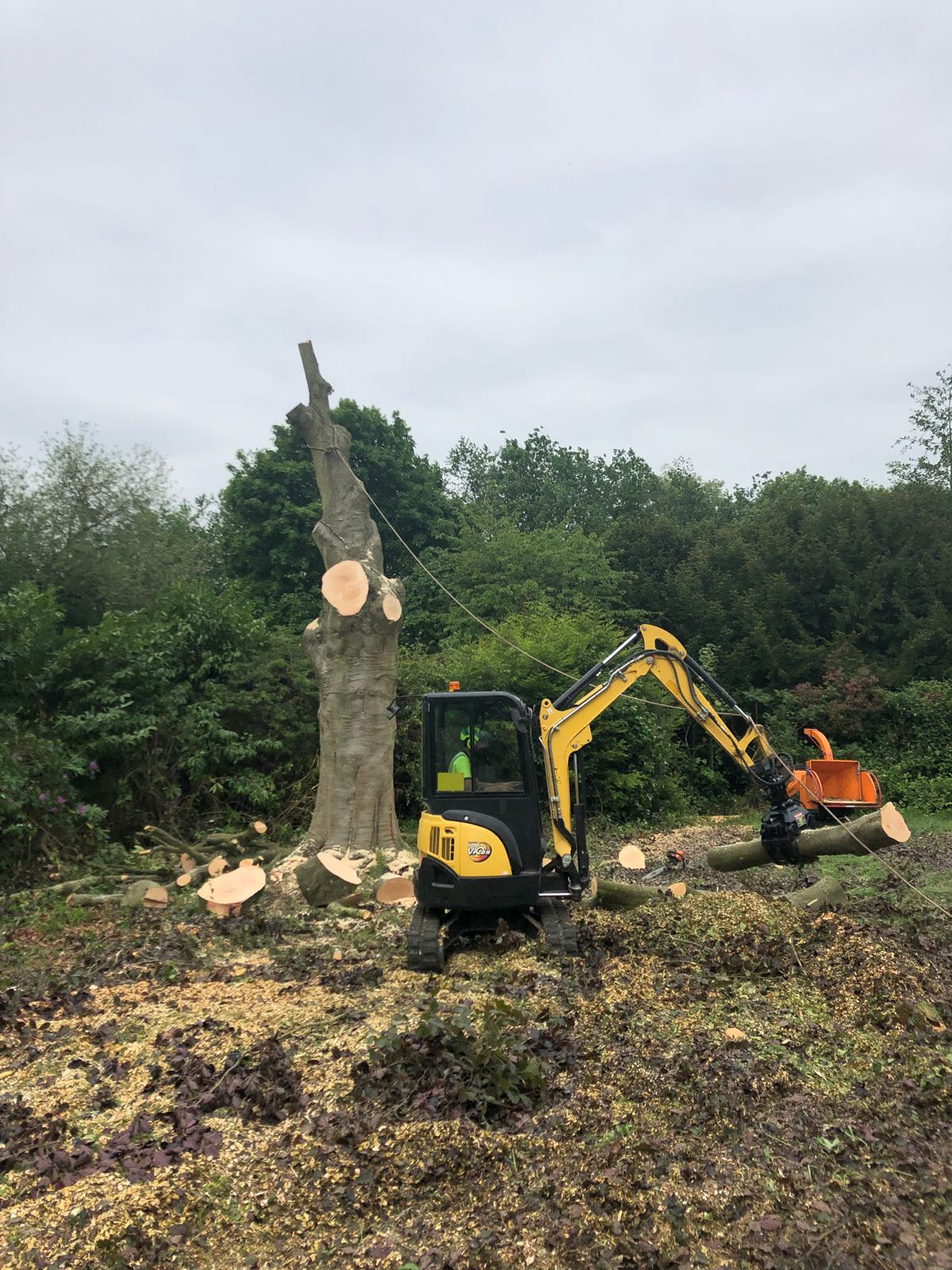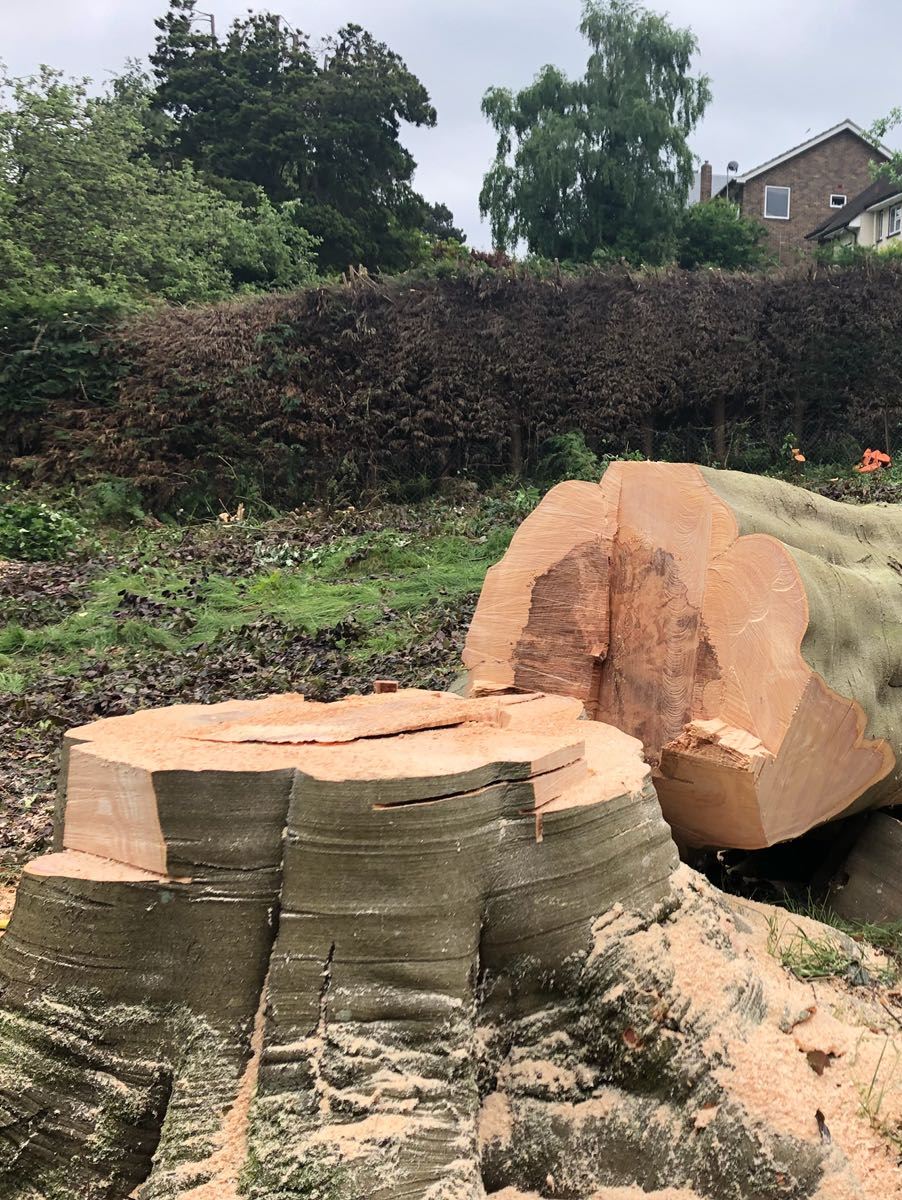 Why choose to use Fair Oaks Tree Services?
Focus on health and safety: The safety of our staff and customers is always our number one priority and whatever type of work we are doing, we take great care and always plan work meticulously. We also use specialised equipment to ensure safety.
A professional and reliable service: We have the expertise and knowledge to complete all types of work. Our comprehensive range of services includes tree felling, tree stump removal, tree cutting and tree maintenance, alongside landscaping and gardening work. All our team are NPTC-qualified and have a wealth of experience. All work is carried out to British Standards.
Fully-insured: We have public liability insurance cover up to £5million for your complete peace of mind.
A bespoke approach: We are aware that everyone's needs are different, and we never adopt a one-size-fits all approach to our work. We will take time to meet your individual needs.
Affordable: We always aim to keep our prices as affordable and competitive as possible.
Please call us now on 07780 445 079 for a free consultation and any estimate.
We complete specialist tree surgery work in Ashtead!
Do you have unsightly trees on your Ashtead property that desperately need pruning? Perhaps you have a dead or diseased tree that needs to be removed? Or maybe you are just looking for a quick and efficient way of removing an unsightly tree stump? We can handle all types of tree work and maintenance.
Our tree care services include:
Crown reduction or thinning: This procedure is used to reduce the height and spread of the crown. Good arborists will remove no more than 30 per cent of the crown and we will also take in account the age and species of the tree. We will work closely with you to ensure we meet your desired results.
Crown lifting: This procedure removes the lower branches from the crown of a tree and can be a good way of letting more light through the tree and giving the feeling of more space.
Tree removal or felling: Sometimes it can be necessary to remove a tree completely because it is diseased or become unsafe. Sometimes directional cuts are made in the base of the tree to fell it in one go. More often, the most feasible option is fell it in sections, using rigging and dismantling techniques.
Pollarding: This is a traditional pruning system, where a young tree is pruned back to encourage it to grow into a good shape and be strong.
Hedge trimming: Here at Fair Oaks Tree Services, we will trim your hedges, so they are neat and tidy.
Efficient tree stump removals in Ashtead
Once a tree has been removed, you will need to decide about what to do with the remaining tree stump. It can be killed off in an eco-friendly way using a herbicide treatment or we can grind the stump using a special stump grinder. This will grind the stump down to its roots and then the hole can be filled with the chippings, so it is flat for future use.
Call our tree surgeons for quotes for tree work and tree services in Ashtead
We offer a full range of tree services and would love to help. Call 07780 445 079, email info@fairoakservices.co.uk or fill in an online enquiry form.