Professional and trusted tree surgery for homes and businesses in and around Ewell, Surrey
Here at Fairoaks Tree Services, we pride ourselves on offering a wide range of professional tree care services, tree pruning, hedge trimming and stump removals services in Ewell, Stoneleigh and throughout the nearby areas of Surrey, including in Banstead.
We take immense pride in delivering excellent services and brilliant results, all at highly-competitive prices. All jobs are completed by our NPTC-qualified tree surgeons, who have a depth of knowledge and expertise regarding all aspects of tree surgery.
We have full public liability insurance and welcome both domestic and commercial customers. We ensure all work causes minimal disruption to your home or business and we work within strict health and safety guidelines.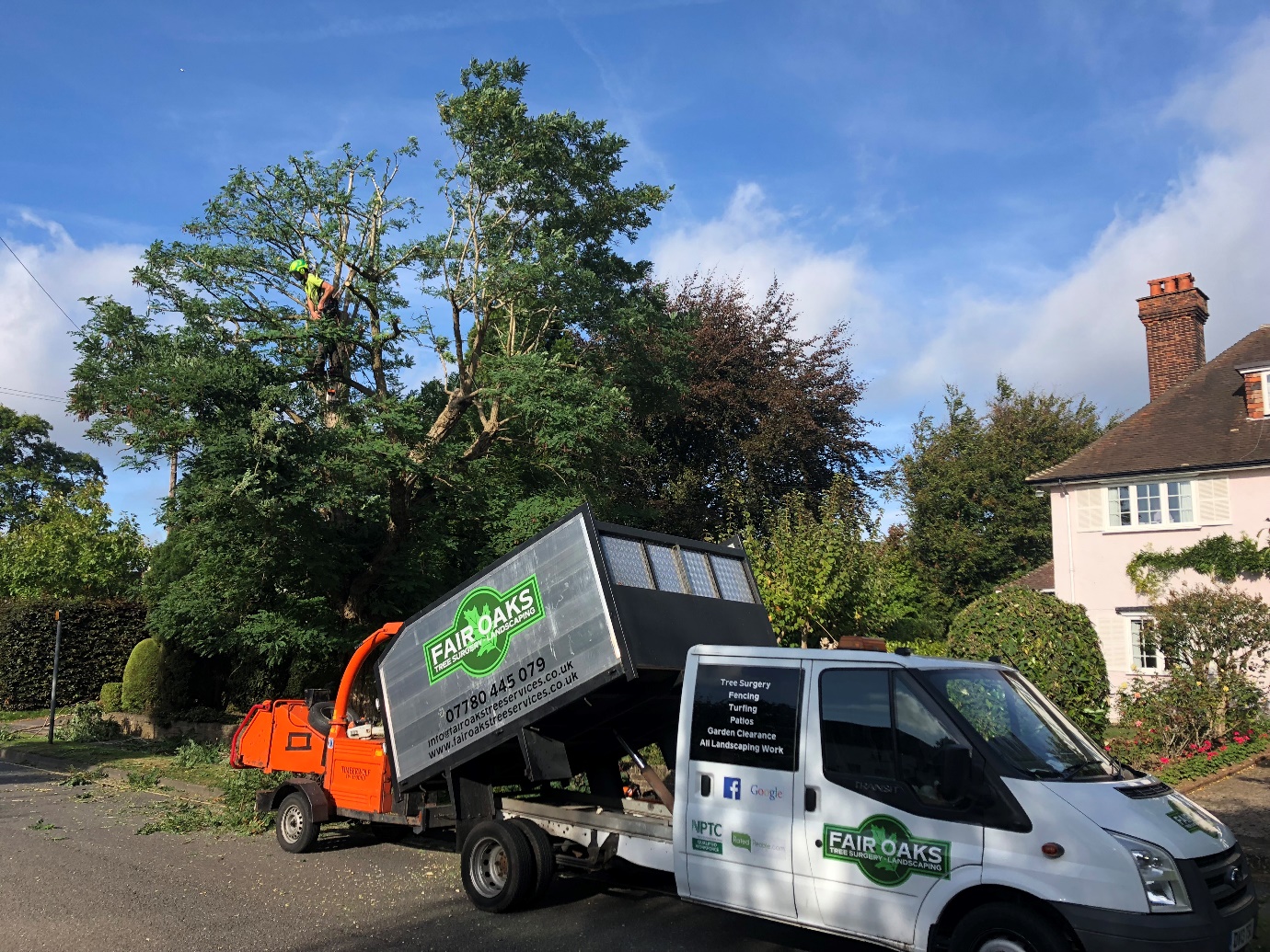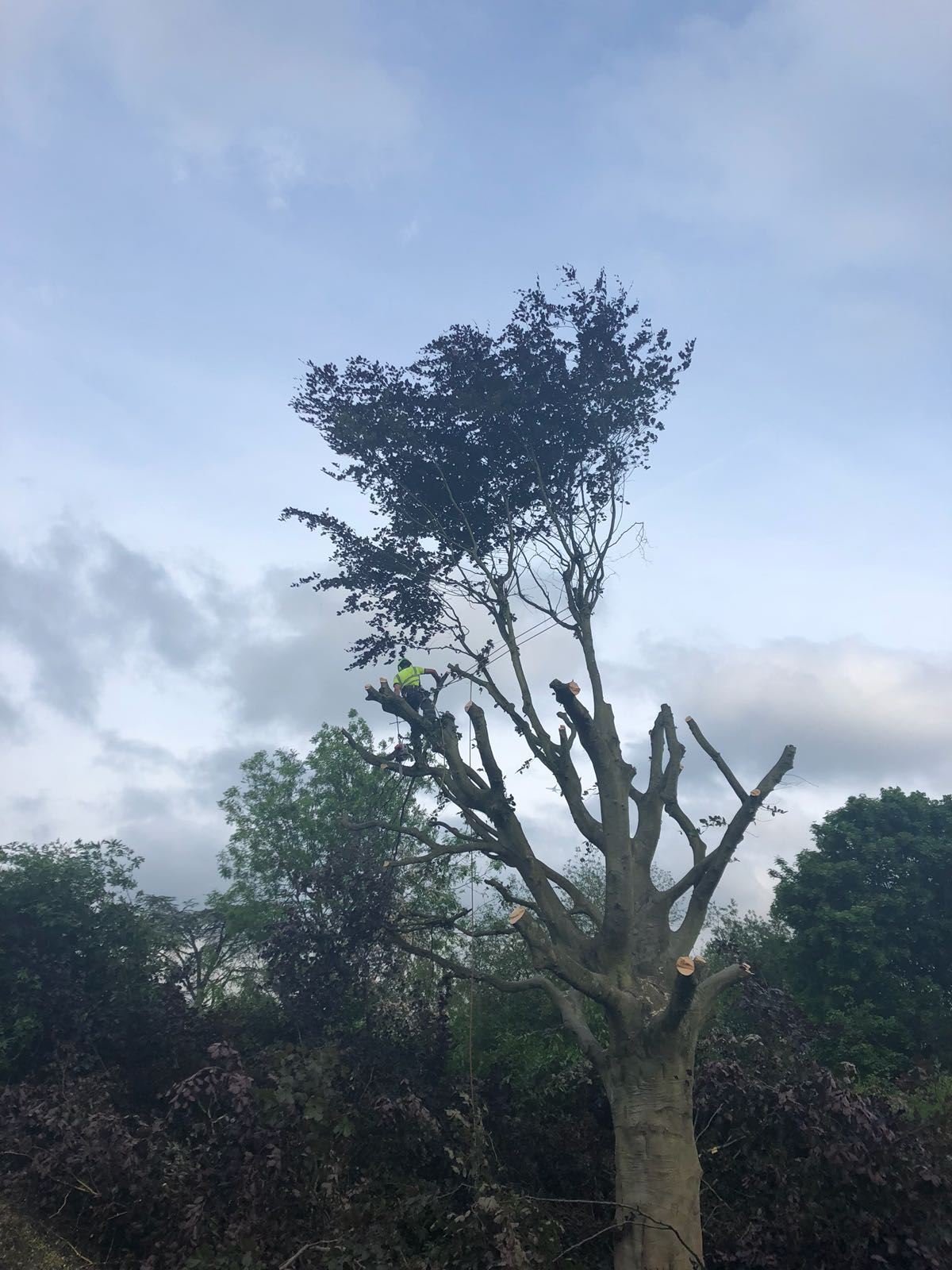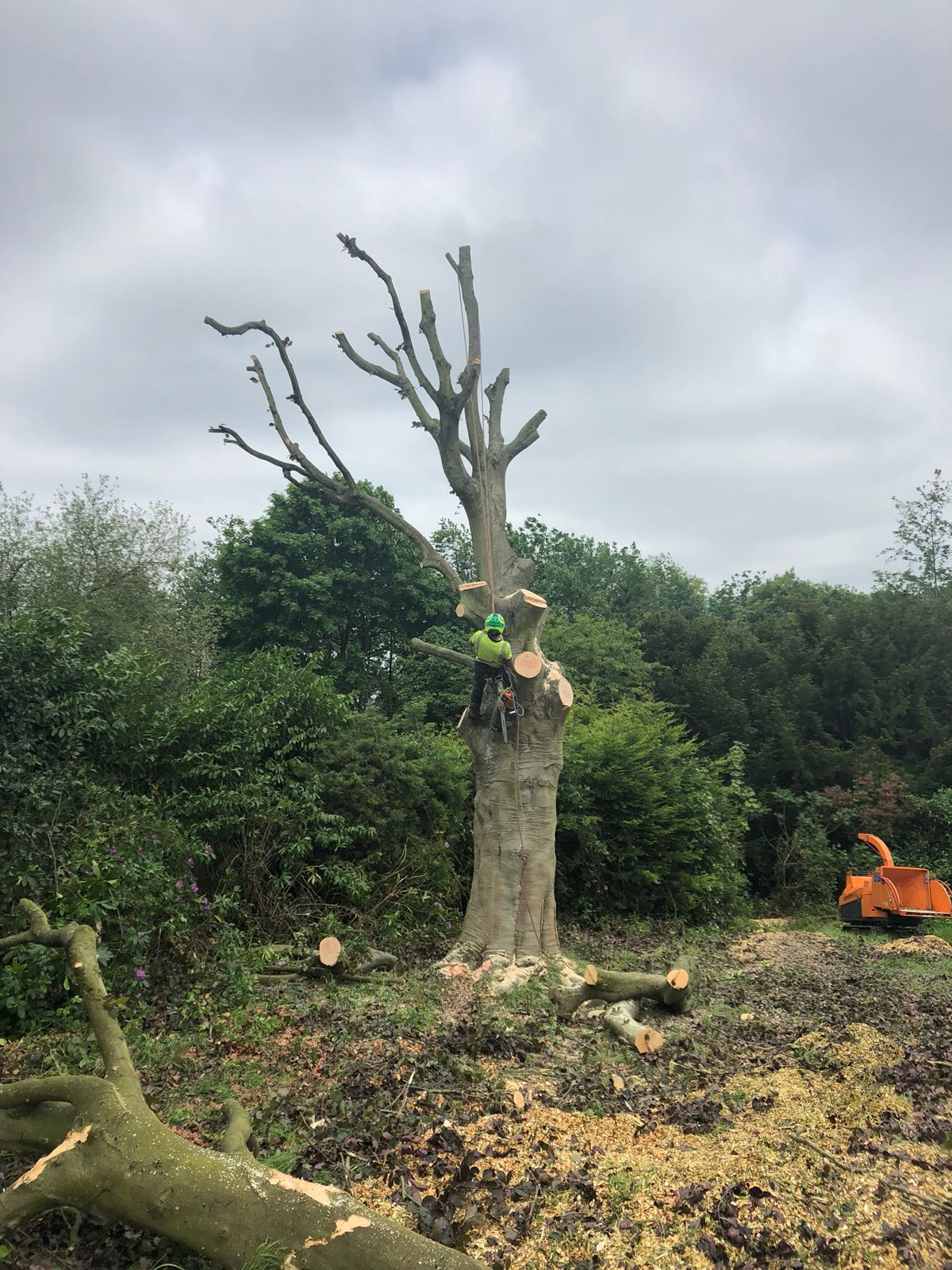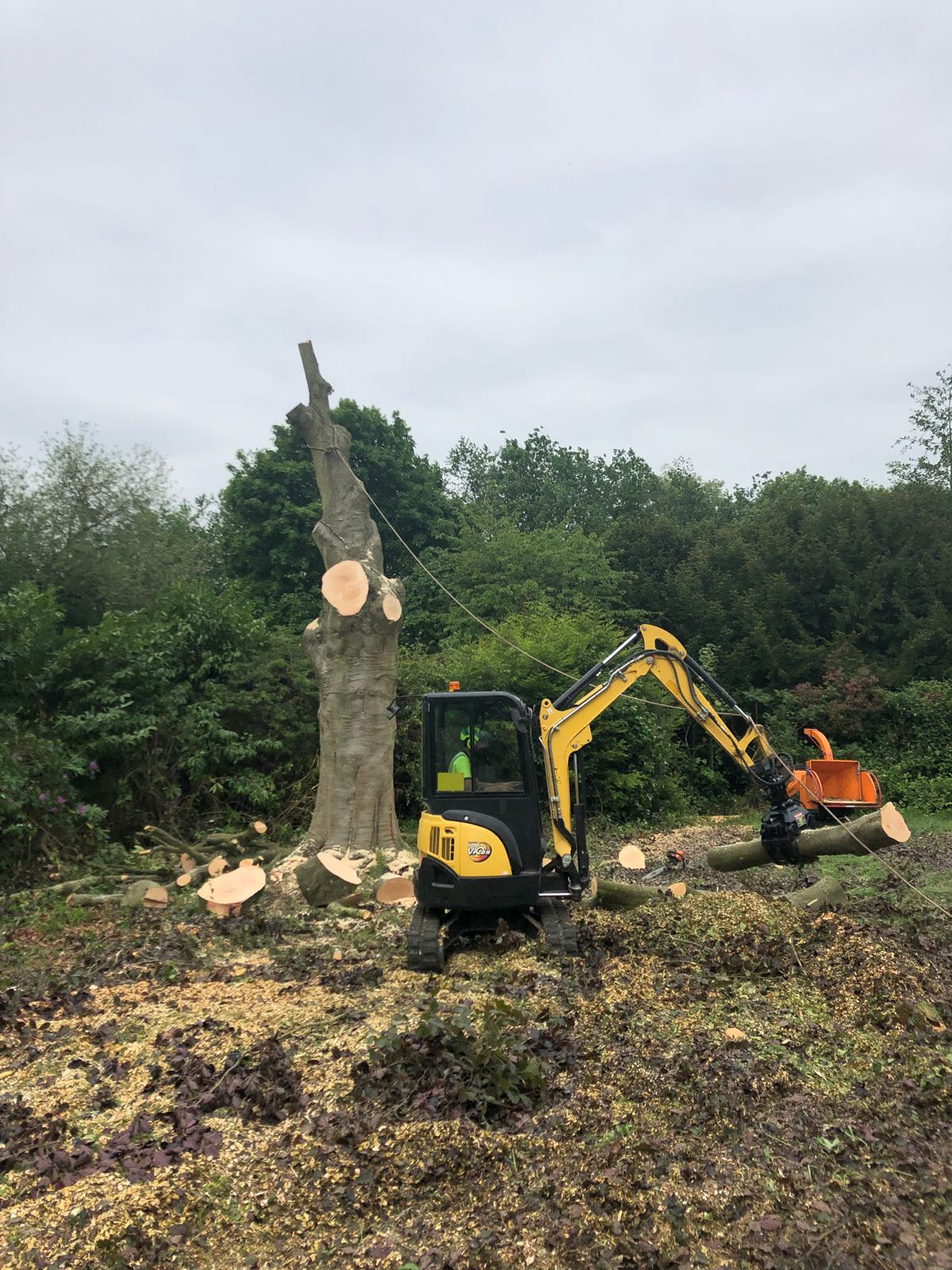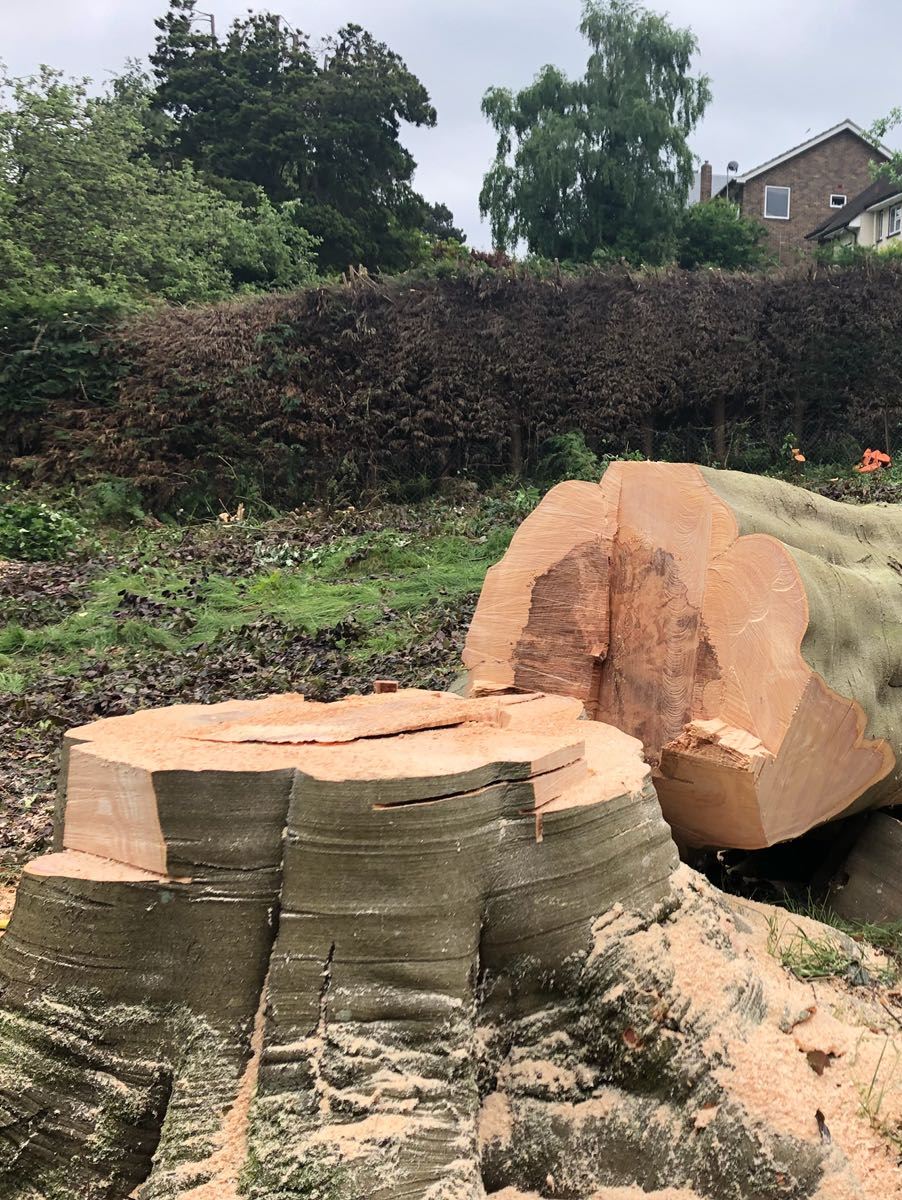 Why choose Fair Oaks Tree Service for tree work?
We are passionate about trees and the work we do

All our NPTC-trained arborists are highly skilled and experienced and have a keen eye for detail

We offer free quotations and honest advice with no obligation to proceed with any work

We are fully insured and hold £5million public liability insurance on all services for your peace of mind

We are passionate about trees and the work we do

We gave a strong commitment to sustainability and the environment

We always ensure all our work is done causing minimal disturbance and we will leave your site clear
Specialist tree felling and tree stump removals near Stoneleigh (KT17)
Trees need to be removed for a variety of reasons; such as if they become damaged, unsafe or diseased, or if they are causing potential problems to nearby properties or gardens.
Tree felling can be highly dangerous if done incorrectly; a falling tree could not only damage nearby properties or surrounding areas but could potentially threaten lives. Our team of specialist arborists have a wealth of experience regarding all types of tree removals. They complete tree felling jobs safely, quickly and with minimal disruption.
After a tree is felled, we recommend having the tree stump removed. This reduces the risk of diseases and minimises the inconvenience of having a root in a space that could be utilised for another reason. We remove tree stumps with specialised stump grinders, or we can apply a special herbicide treatment, which is effective but takes longer to work. Stump grinding is instant, and we can use the sawdust that is produced to fill the hole.
Ewell hedge maintenance and hedge cutting
Established hedges require maintenance and trimming to keep them in a dense and healthy condition. We can visit and assess your hedges for either one-off or regular pruning.
All hedges are unique and will require different maintenance. From small privet hedges, through to larger leylandii or laurels, we can tackle hedges of all sizes and species. We can also advise you about hedge planting, hedge removal or other hedge care issues.
Tree pruning in Ewell
Our tree surgeons provide a wide choice of tree cutting and tree pruning. Sometimes trees have become overgrown or unmanageable and on other occasions they may need to be pruned to let more light through them. Having your trees pruned will help to maintain your tree's health, keep it looking food and will help to shape younger trees. Regular tree pruning will also reduce the chance of risks and make trees safer.
We can help with:
Crown reduction
Crown thinning
Crown lifting
Pollarding
Affordable Ewell tree services
We can help with the following services:
Tree felling
Tree pruning
Tree stump removals
Hedge work and hedge trimming
Tree removals
Crown lifting
Crown reduction
Crown thinning
We can offer expert advice about all aspects of your trees, including Tree Preservation Orders (TPOs) and conservation work and we are happy to take care of all the related paperwork. We have established a reputation locally for delivering reliability and high levels of service. We can also assist with landscaping design, clearance work and fencing.
Do you need an experienced tree surgeon? We are always happy to offer a free consultation, so we can assess the work needed and offer a free, no-obligation quote. We always offer free and honest advice. Call us now on 07780 445 079 to talk to our tree surgeons.
For tree services in Ewell, call our arborists now
To learn more about our services, please contact us now on 07780 445 079 or email info@fairoakstreeservices.co.uk