Here at Fair Oaks Tree Services, our expert arborists provide a range of bespoke services to keep your trees and hedges healthy, safe and under control. We are able to carry out any tree service you need, but, to give you an idea, here are just a few of the options we offer.
[fusion_tabs design="clean" layout="vertical" justified="yes" backgroundcolor="rgba(94,219,52,0.57)" inactivecolor="" bordercolor="rgba(245,245,245,0)" icon="" icon_position="" icon_size="" hide_on_mobile="small-visibility,medium-visibility,large-visibility" class="" id=""][fusion_tab title="Tree Felling" icon=""]
Felling involves the quick and effective removal of a tree, either all at once (straight felling) or piece by piece (section felling). Read more>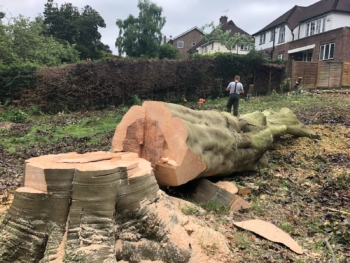 [/fusion_tab][fusion_tab title="Crown Reduction" icon=""]
Crown reduction involves the careful pruning of a tree to reduce the height and spread of its canopy.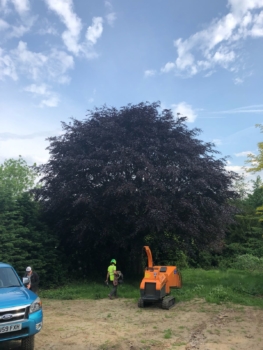 [/fusion_tab][fusion_tab title="Stump Removal" icon=""]
We can remove tree stumps from your garden to free up some space, either by chipping away at the wood (stump grinding) or applying a herbicide (stump treatment). Read more>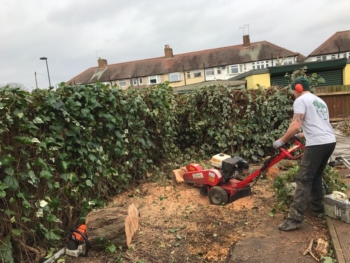 [/fusion_tab][fusion_tab title="Hedges" icon=""]
We offer pruning, trimming and reduction services to keep your hedges in perfect shape. Read more>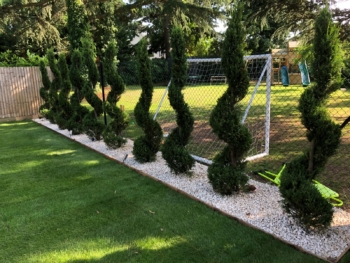 [/fusion_tab][/fusion_tabs]
At Fair Oaks Tree Services, our highly trained, NPTC-qualified arborists are experts in planting, maintaining and removing trees and hedges. All our work comes with £5m public liability insurance, and you can rest assured that our team is punctual, professional and safe. So, if you need tree services for your property in Surrey, South London or a surrounding area, contact us today.