Professional tree surgery, tree cutting and tree stump removal in Sutton, Surrey
Are you looking for tree surgeons in Sutton or Belmont? Fair Oaks Tree Services are a small team of professional, NPTC-qualified arborists based in Surrey, who deal with all aspects of tree care, including tree cutting, tree felling, tree stump removal and hedge trimming, alongside other landscaping and fencing services.
We operate throughout Surrey and our tree surgeons are highly experienced and full qualified. We pride ourselves on our professional and friendly approach and our strong work ethic. We provide a punctual and reliable service, tailored to your requirements and budget.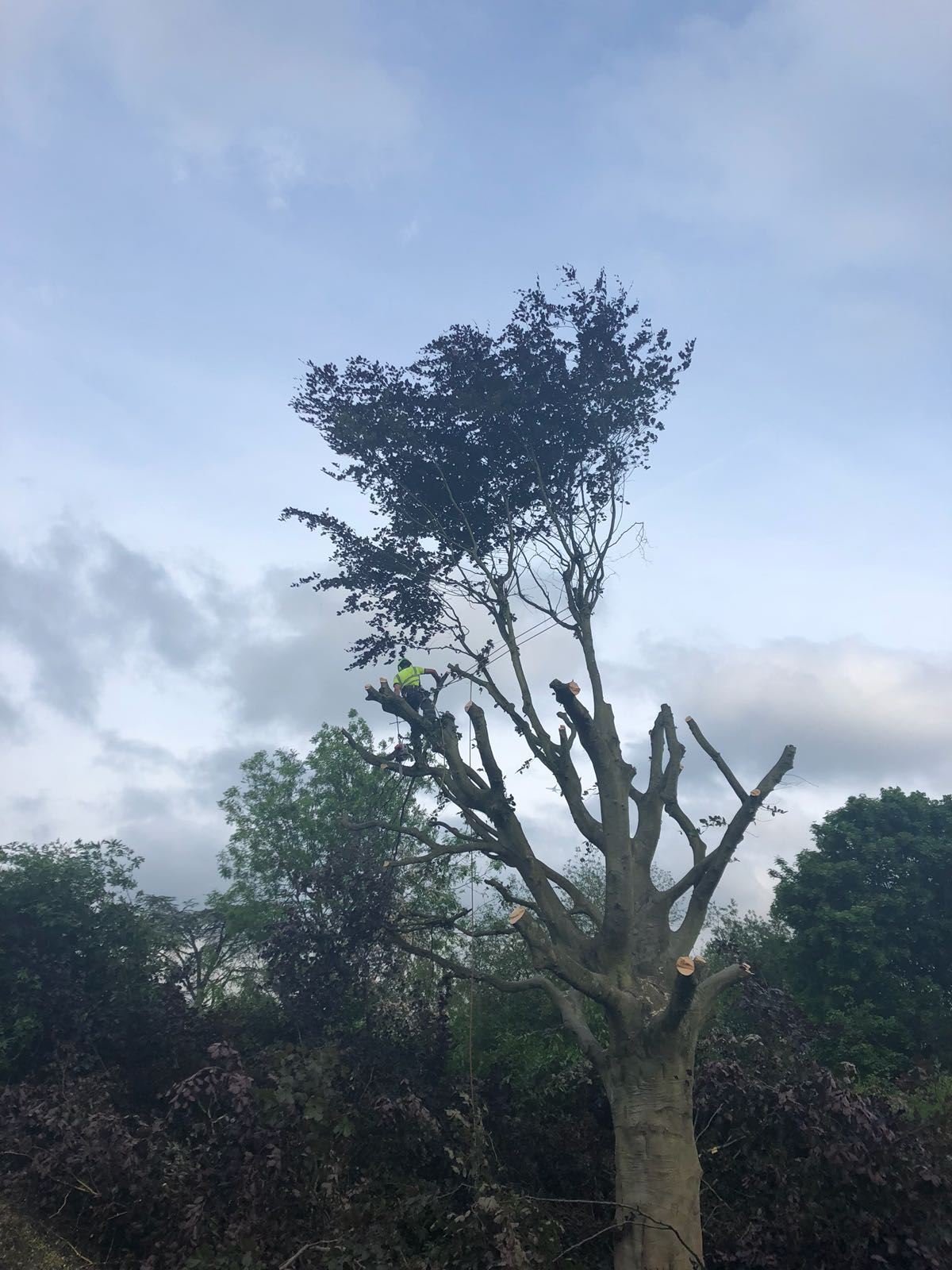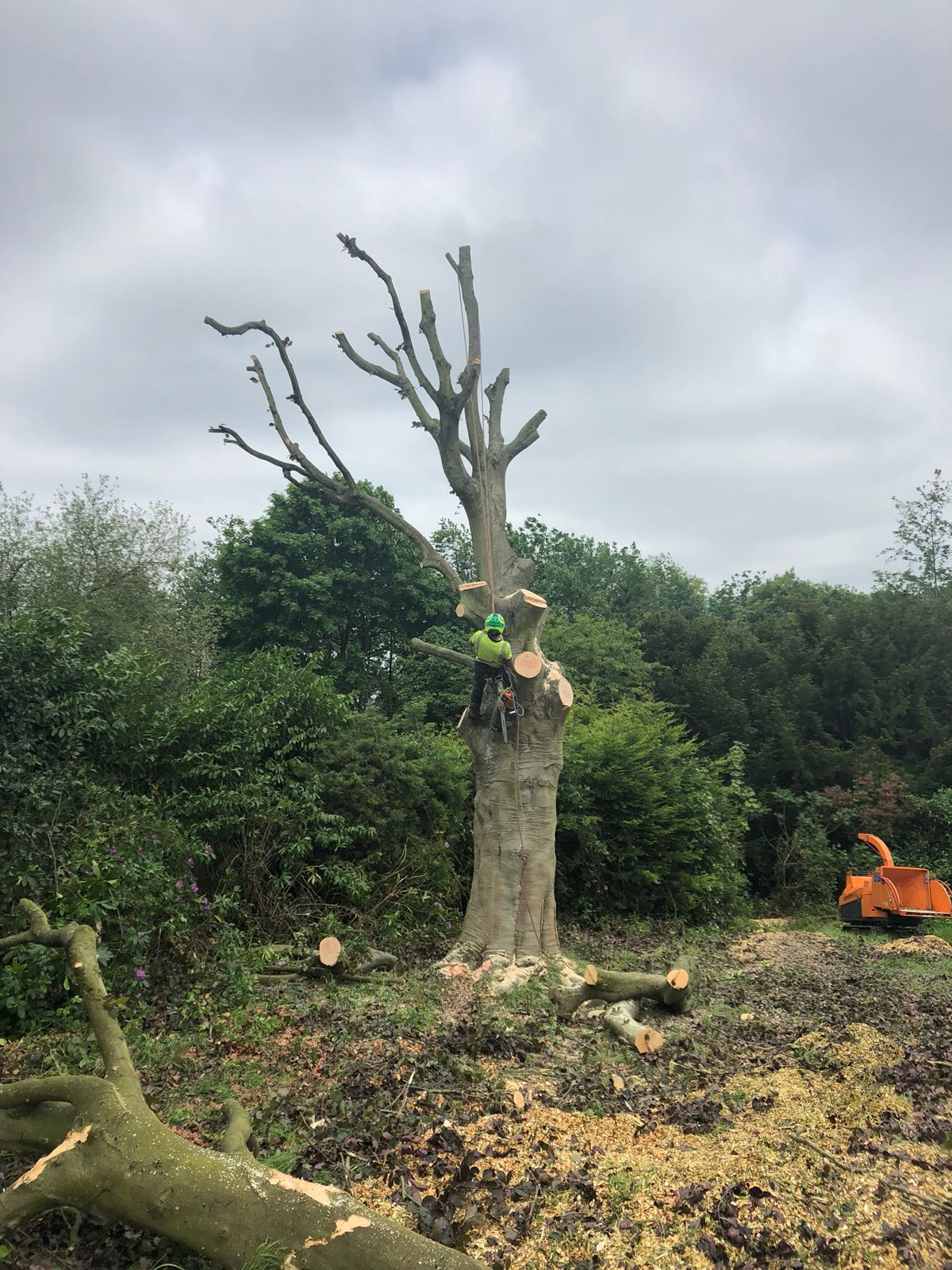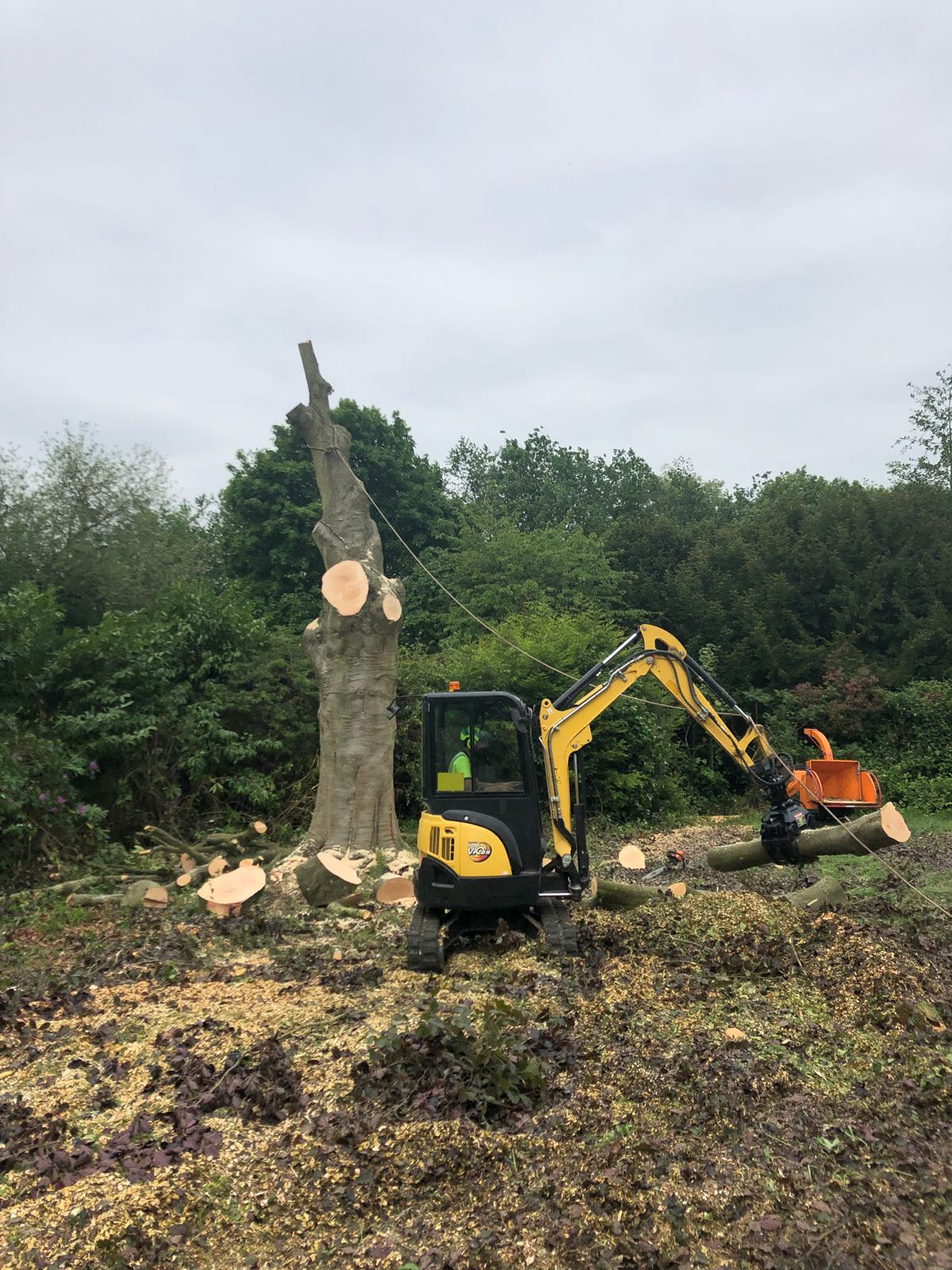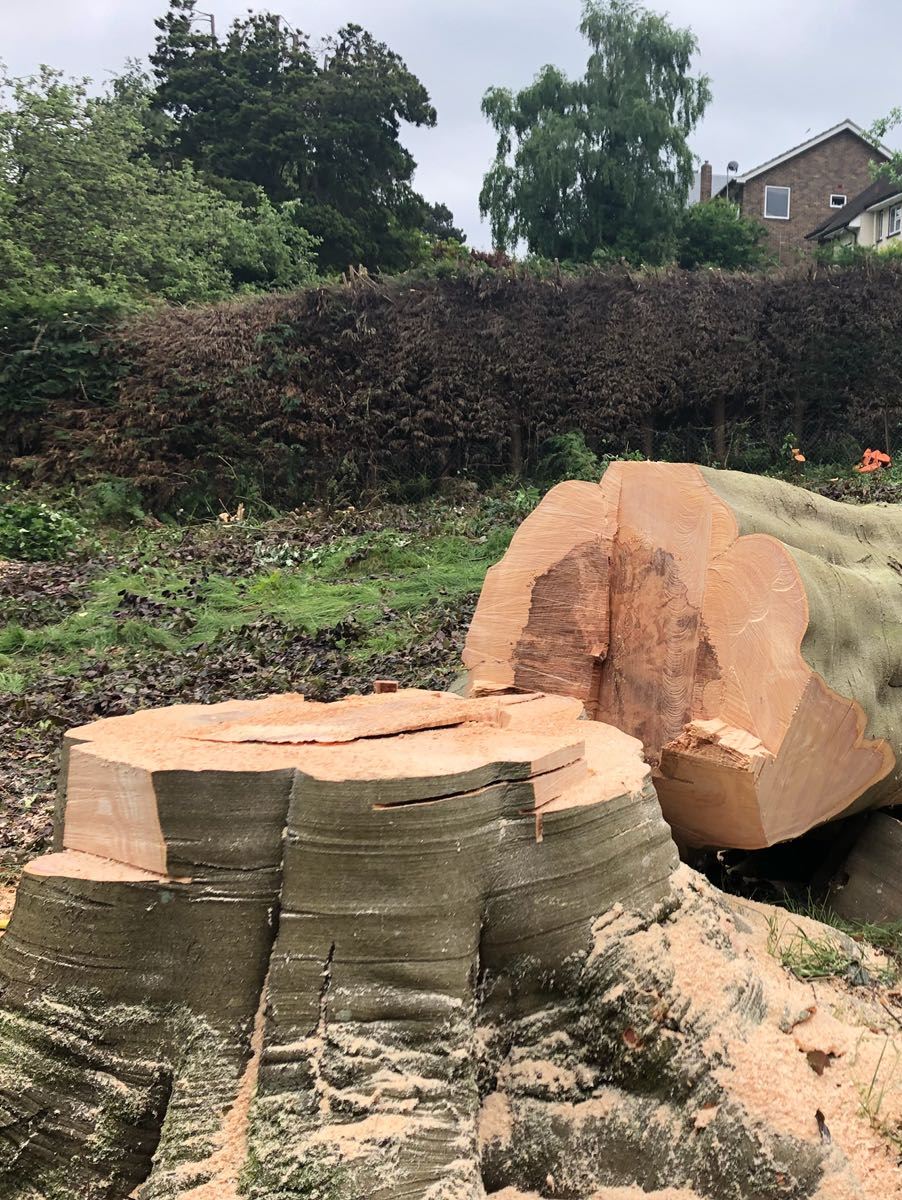 Our services include:
Tree felling: It is often necessary to remove trees for a number of reasons and this requires skill and expertise. We will either remove your tree by section felling (piece by piece) or straight felling (at once). When we have completed the job, we will remove all waste and debris from the site.
Hedge trimming: Hedges are an important part of any garden and they require regular trimming and maintenance to keep them looking good. We can be called on to maintain a huge variety of hedges and we are always happy to offer free quotes for any work.
Crown reduction: This reduces the crown size of the tree by cutting back to suitable pruning points.
Stump removal: Tree stumps also need to be removed for a number of reasons and we can remove stumps of all sizes quickly with our stump grinder. This then makes space for replanting and removes unsightly lumps. In some cases, we apply a herbicide stump treatment, so freshly cut wood dies away.
Fencing: If you are looking to fence off your garden or upgrade your fencing, our team can help.  We can install all types of fencing, including lap-panel, close-board, picket or trellis fencing.
Landscape design: If you are looking to transform your outdoor space, our team can provide a landscape design service and build a garden that reflects your lifestyle.
Garden clearance: Whether you need a large garden completely clearing for building purposes or just part of your garden cut back and cleared for a new feature, we will complete the job effectively. As trained arborists, we will also ensure all your trees are looked after in the process.
We are a small, local business and are proud of our local reputation for excellent workmanship and customer service. We have £5million public liability insurance on all services for your peace of mind. We also provide tree work, landscaping and garden design in Epsom.
Get your free quote now by calling our team today on 07780 445 079.
Case Study: White Poplar Removal in Sutton, Surrey
We recently removed around 15 trees and reduced another 5 for one of our customers in Sutton, Surrey. Our customer had only purchased the house one week before we started the work and was very keen to tackle the overgrown garden before he moved in.
While on the job, we noticed a large White Poplar tree around 70ft tall at the very back of their garden on the border of two gardens. The customer asked us to take a closer look at this tree as we had not spoken about it previously. Once we were finished removing and reducing the other 20 trees, one of our experienced climbers gained access to the tree for a quick inspection. It's very lucky he did so as he found a crack only 20ft up the tree where the main limbs split into two. The crack was large enough to see into, and the rotten wood did not look like it would last another year of storms. The customer had been speaking to his neighbour about the tree as its root system had been causing some damage to his tennis court at the back of the garden. The report we gave to him left no other option than removing the large tree.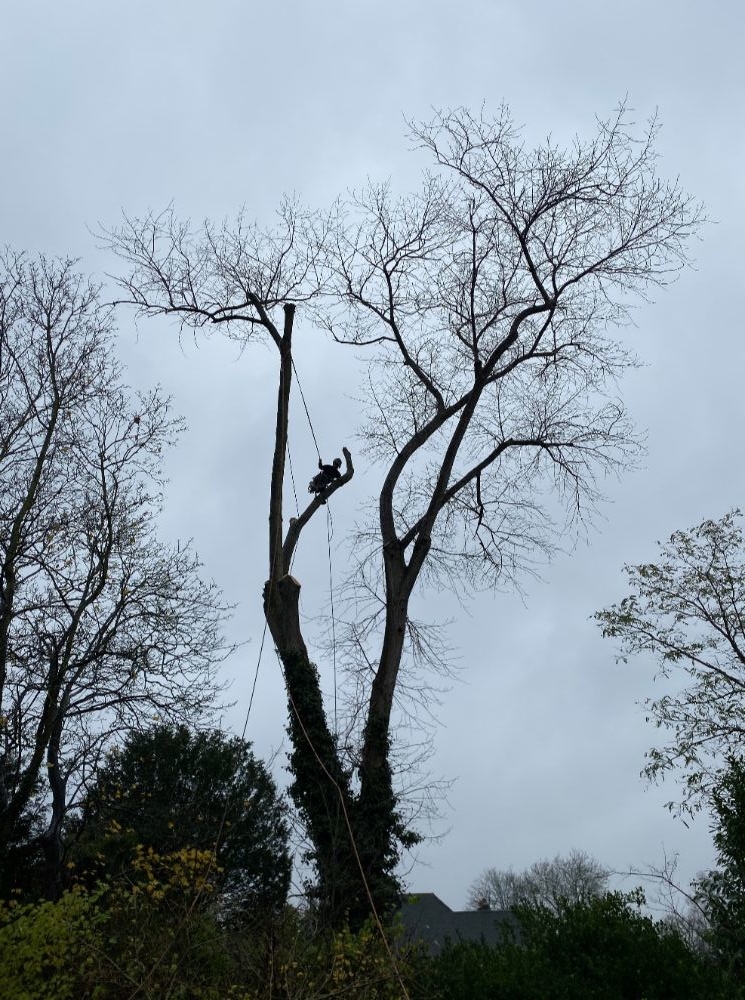 White Poplar tree before removal
On a dangerous tree like this, we would normally use a MEWP or a crane to remove the main limbs from the tree without climbing it, but unfortunately, we could not fit either machine into the garden.
One of our highly skilled arborists used his years of experience to safely gain access to the tree and start the removal process. A large pulley was secured to the top of the tree to make lowering the larger limbs safe. Another reason for lowering limbs from a tree is when you have nice grass, bushes, flowers or sheds etc. under a tree. You can control the branches before they get to the ground, stopping any unwanted damages to the surrounding area.
Once the top section of the tree had been lowered down safely, we started removing the main trunk of the tree, cutting it into 2ft sections and dropping them under the tree.
While on the job, a local man spoke to one of our ground staff and asked if he could have some of the logs. We had no problem with them going to a good home and dropped off around 2 tons of logs to his house only ten doors down. He was over the moon with this as we did not charge him, and he said they would keep his house warm for the next 5 years at least.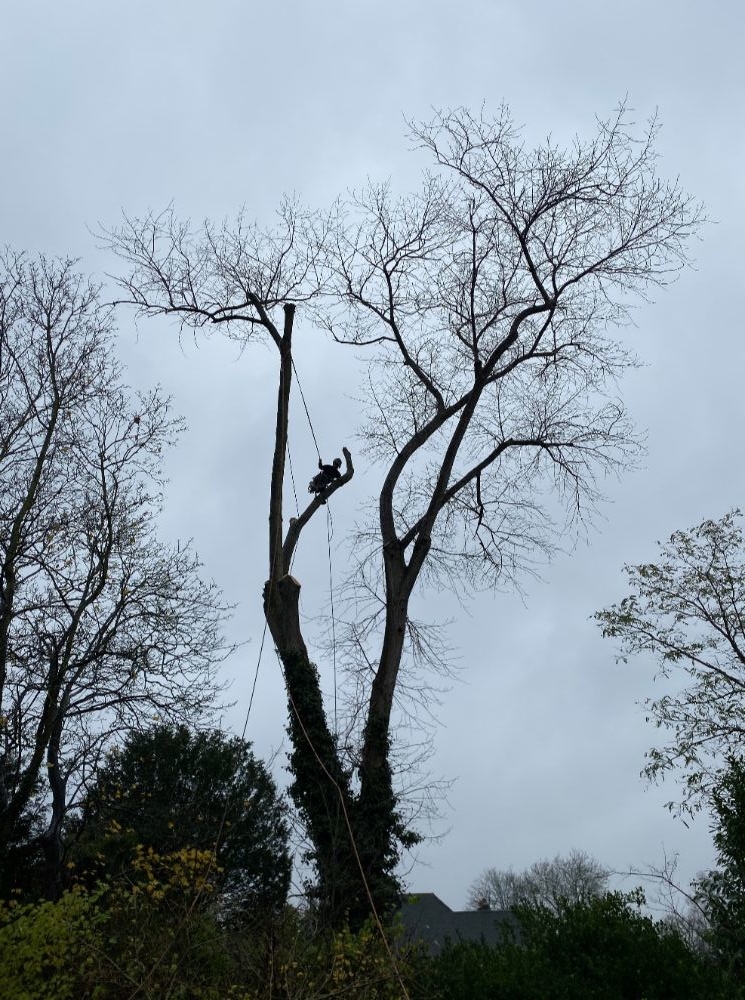 The stump of the tree was cut to around 1ft above ground level with some eco plugs inserted into the stem to slowly kill the tree to stop any future re-growth.
Jobs like this require all members of the team to be away and using their minds at all times to ensure the tree is removed safely and efficiently.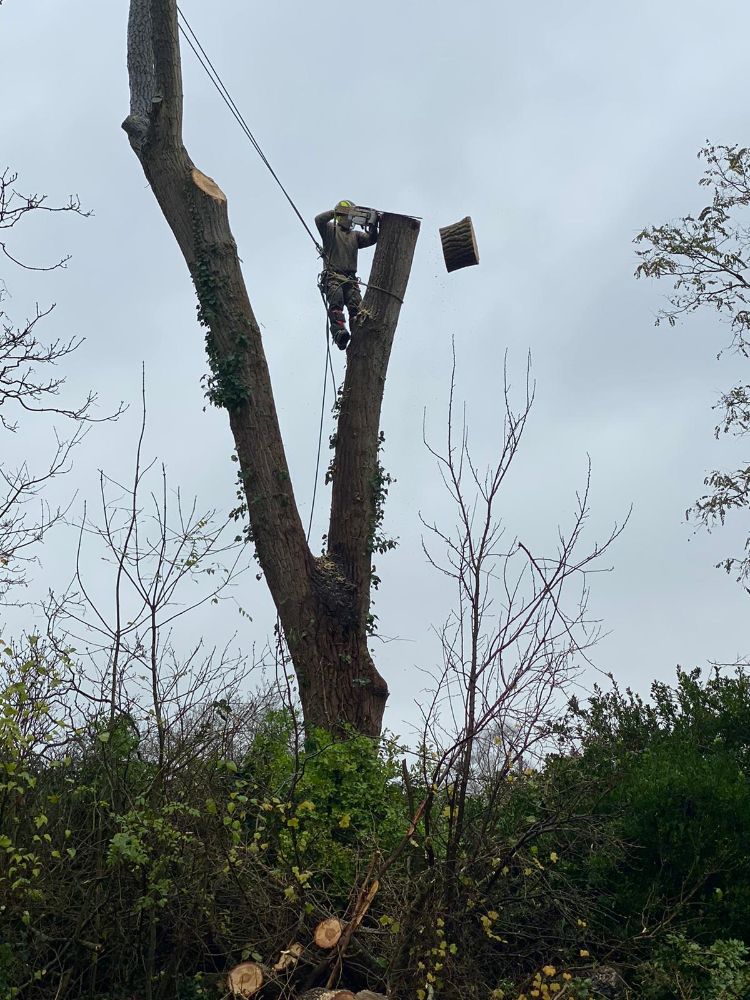 If you have any large trees that have not been checked in the last 2 to 3 years, please pick up the phone and call us on 07780 445079, or email at info@fairoakstreeservices.co.uk. We offer free advice and quotations for all customers, no matter how big or small the job may be. We look forward to hearing from you.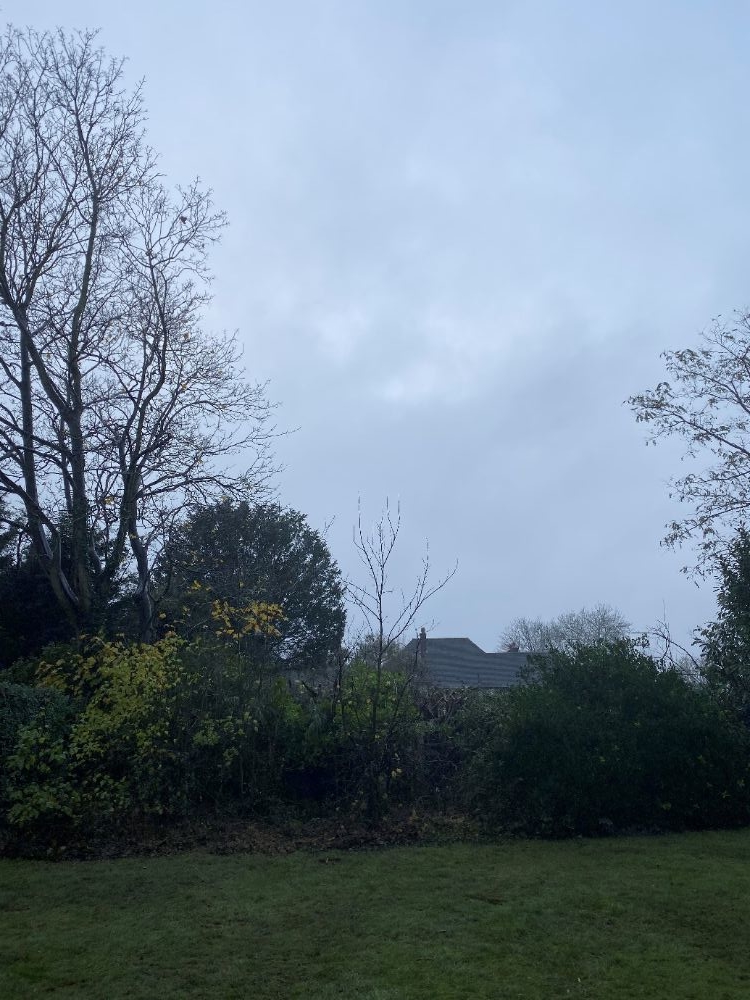 Do you need tree stump removal in Sutton? Call our arborists!
Tree stumps are often left in the ground after felling trees. This can lead to issues with suckering where new shoots arise from the trunk or roots. Our reliable tree surgeons can provide stump grinding and removal, so if you have a tree stump that is above ground that you want to get rid of, we can help.
As well as trump grinding, we can apply a herbicide to kill off the wood and ideally this is done immediately after felling.
Stump grinding is a more environmentally-friendly choice and has quick results and the sawdust created during the process is often used to fill the hole, leaving the area neat and tidy.