Kenley tree surgery and maintenance company
Fair Oaks Tree Services is a small team of experienced, professional tree surgeons working in Kenley, Hamsey Green and the wider areas of Surrey and South London. Whether you need assistance trimming back your hedges or shrubs, or you a tree to be removed, our friendly arborists are on hand to help.
Every tree is unique, so every job will need to be approached differently. We have vast experience of dealing with all types of enquiries from homeowners, commercial customers, and the public sector. Our NPTC-qualified arborists and gardeners will ensure we can meet every eventuality with our range of comprehensive services.
Professional Kenley tree specialists
Our services include:
Tree felling – both straight and sectional felling
Hedge trimming and maintenance
Tree pruning including crown lifting, crown reduction and pollarding
Tree stump removals, including stump grinding
Landscape design
Hard landscaping, including patios and paving and sleepers
Soft landscaping
Tree planting
Garden clearance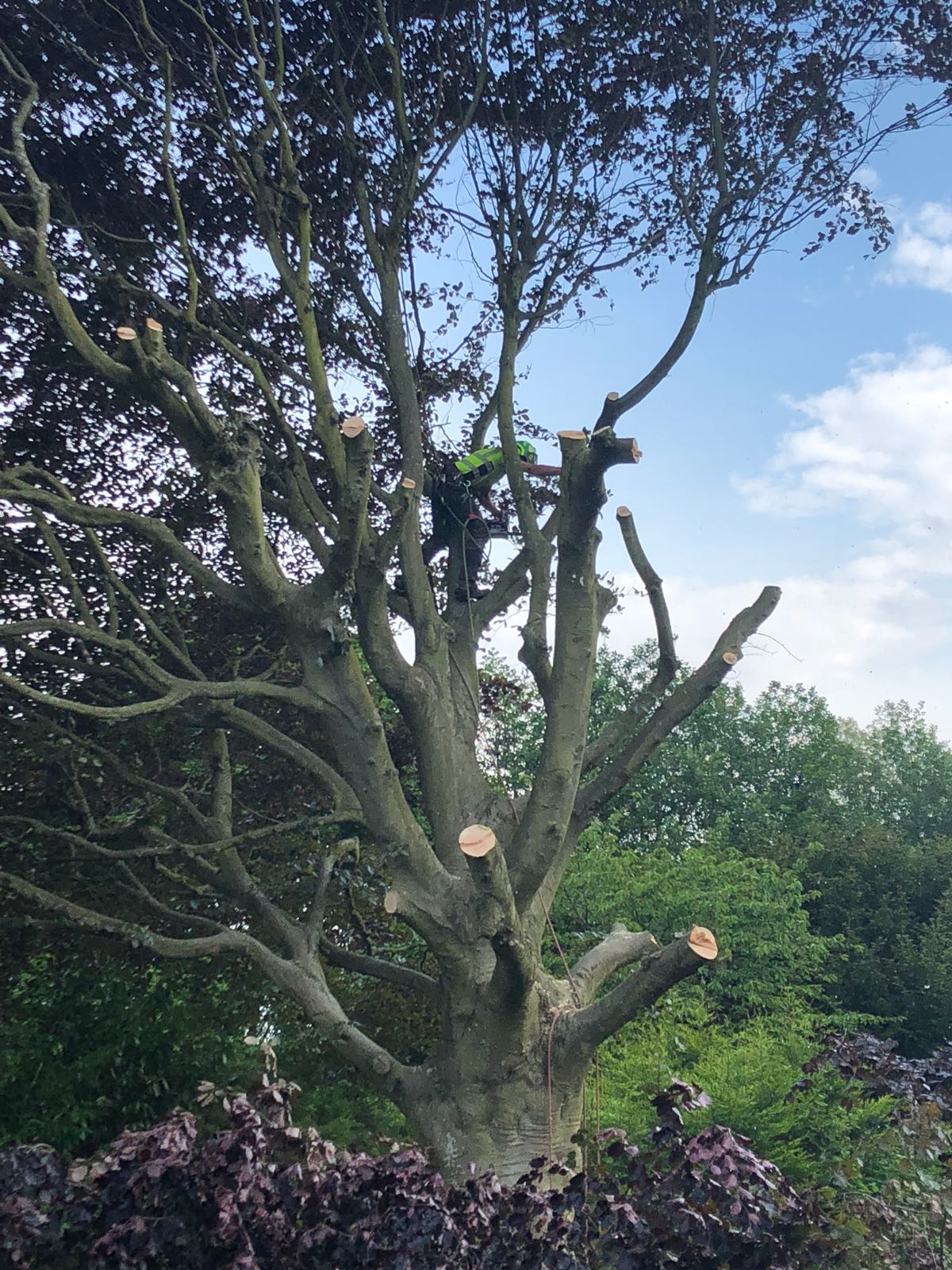 We are passionate about trees; they are essential to nature and are an important source of oxygen, home to wildlife and are beautiful to look at. They need to be looked after and maintained. We will always try to look after any trees in the best way, to ensure their longevity. We take pride in knowing that our work contributes positively to our environment.
Our arborists will respond quickly to your needs and promise speedy site visits and no-obligation quotes for any work. Our team are always polite, helpful and respectful and have built up an excellent reputation throughout the local areas, including in Cheam. We will always tidy up after ourselves and recycle all green waste – and we also offer exceptional and efficient garden clearances. We have £5million public liability insurance on all services for your peace of mind.
We offer competitive rates, so give us a call now on 07780 445079.
Hamsey Green tree felling and tree stump removals
There are many reasons for felling a tree; these include if it is old and diseased, if it has become dangerous, or if it has outgrown the space available. Felling a tree will bring extra light into your home or garden and can often improve the health of surrounding trees if there are issues with over-crowding.
Tree felling should always be carried out by competent professionals. If site conditions allow, trees should be felled from ground level, using wedges and cables. Typically, however, space is restricted, so they are felled using sectional dismantling. Using this technique parts of the tree are removed and lowered to the ground, using specialised lowering techniques. If we fell a tree, we will ensure the area is left clear, except for the stump, which can be either treated with a herbicide treatment or ground out using a stump grinder.
Stump grinding allows you to reinstate the ground and surface and replant in the same space, if you wish. It also prevents regrowth or disease spreading to surrounding plants. This service can be done on either dead and old tree stumps or newly-cut stumps. We have the right equipment to remove stumps of all sizes. All jobs are always completed in a safe and controlled manner.
Hedge trimming, hedge cutting and maintenance near Hamsey Green (CR3)
Do you need your hedge maintained by professionals? Overgrown hedges can cause a variety of issues. We can maintain hedges of all sizes and species both within domestic premises and larger commercial spaces. We can also advise you about the best maintenance programme for your hedge because some species grow more quickly, including Leylandii. Not only will it ensure your hedges stay healthy, regular hedge trimming will also maintain a neat and tidy appearance and keep your neighbours happy!
Tree pruning by our Kenley gardeners
There are many different ways you can prune trees to keep them looking good. Whether you need to reduce the overall size of the canopy to allow more light through and ensure the tree retains an appropriate size for its location, or you need to 'lift' the crown to improve sightlines or the hazard of low-hanging branches, our team can complete the job.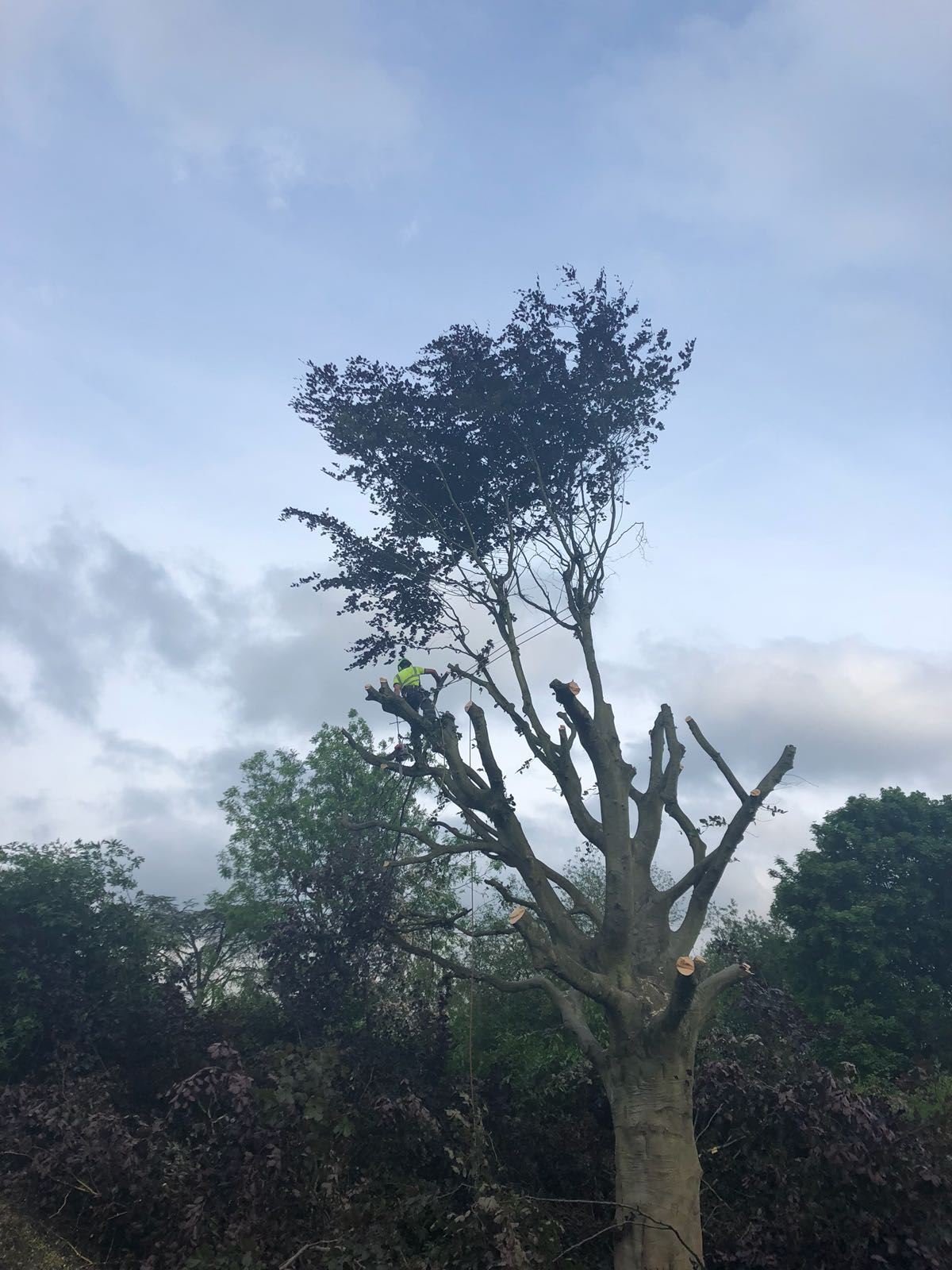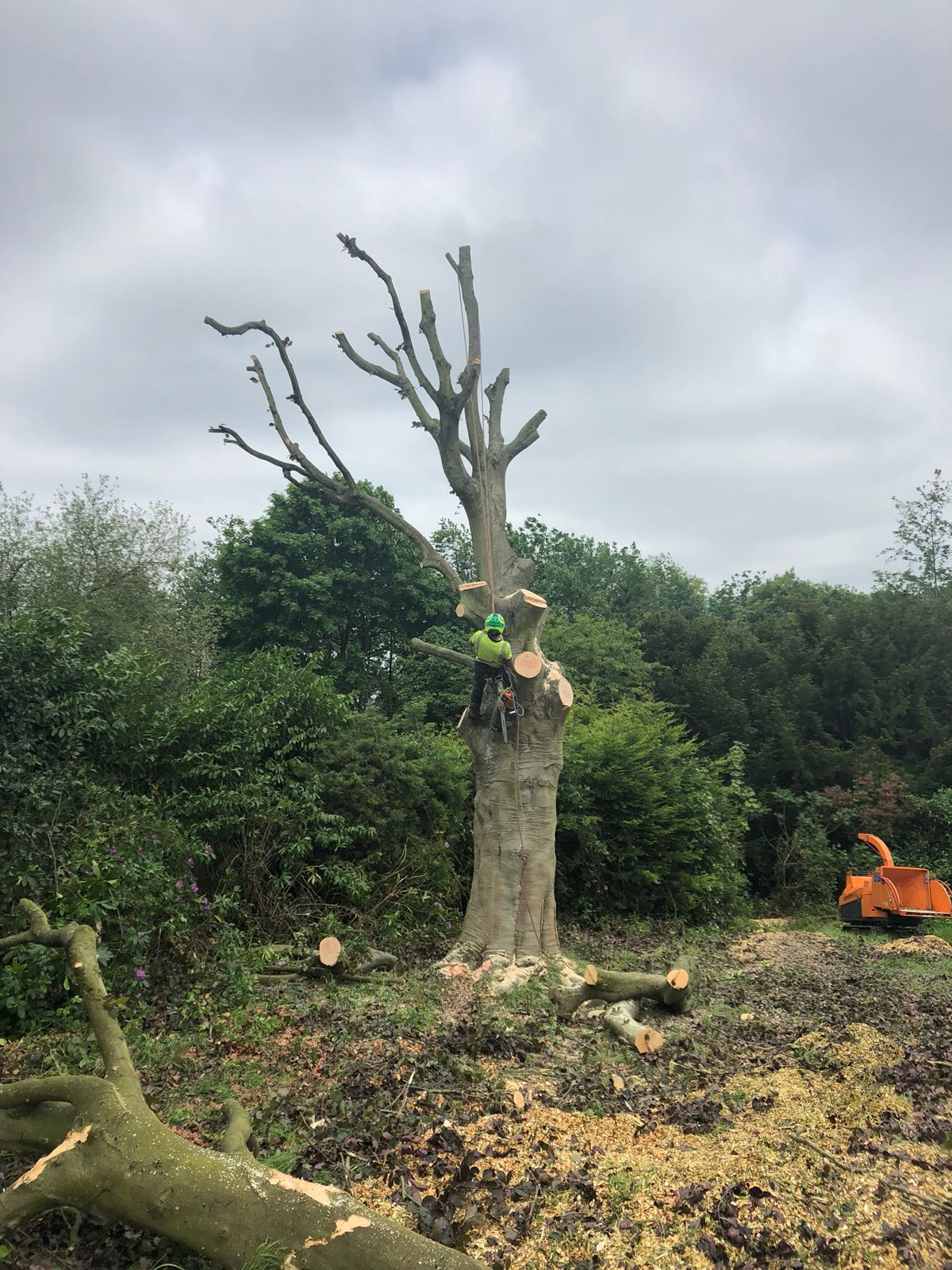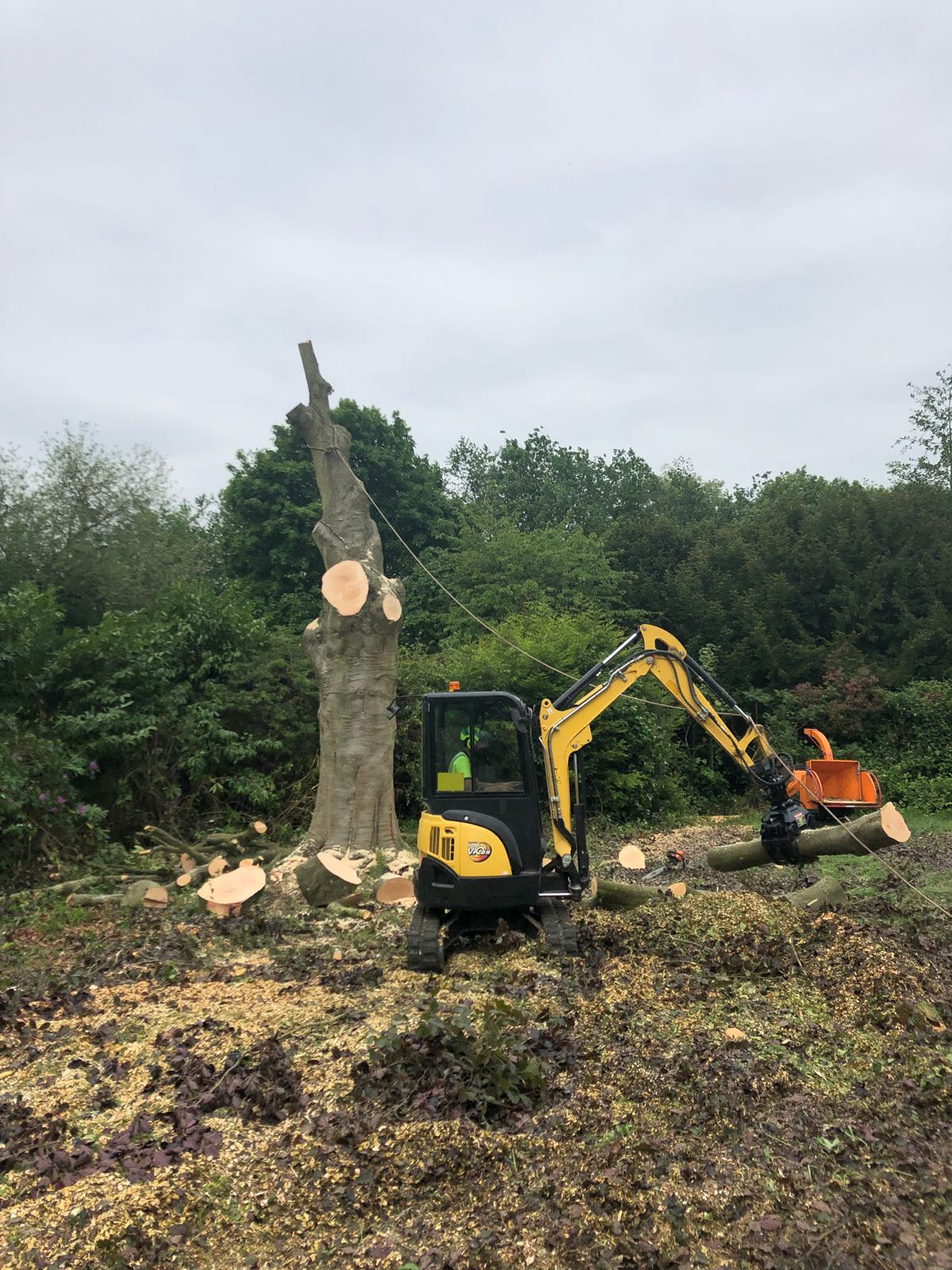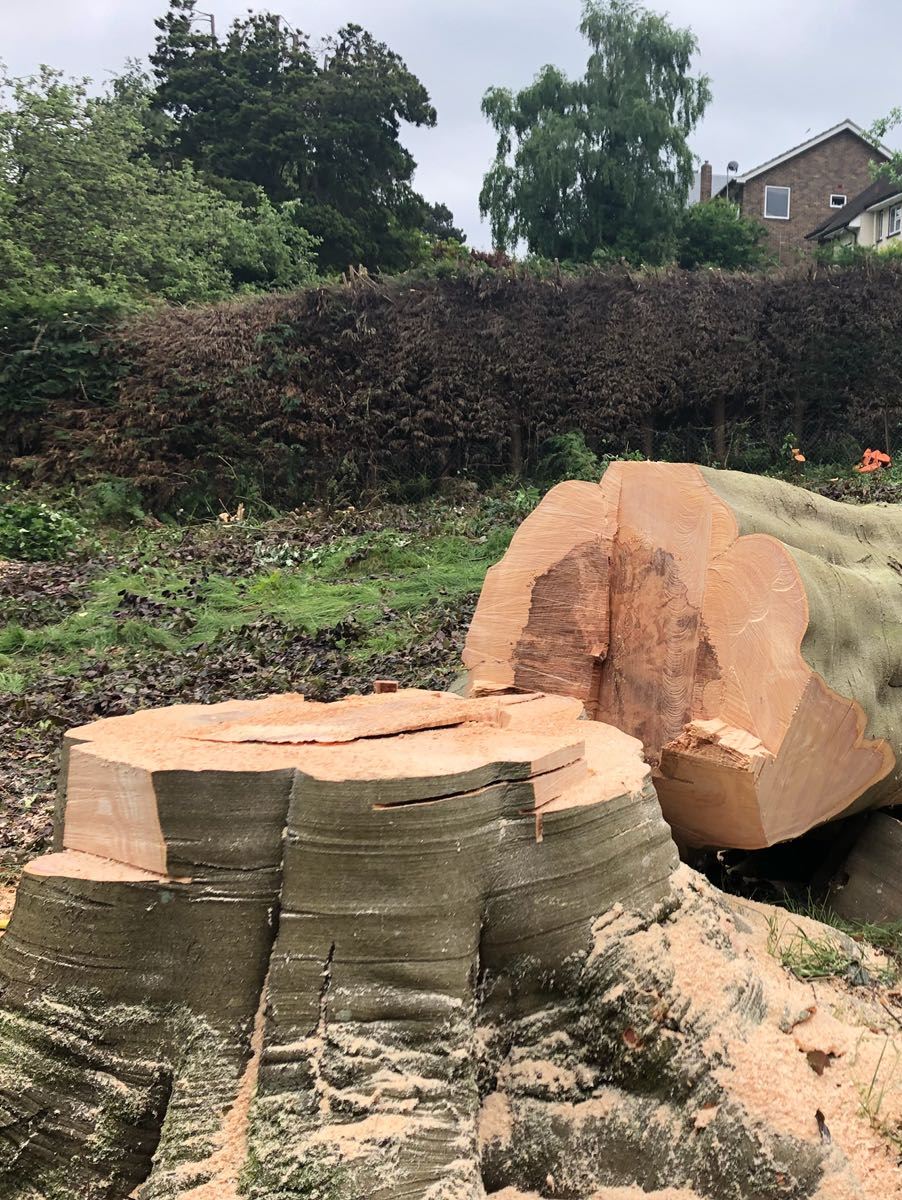 Call our specialist arborists in Kenley now for a tree services quote
Ring us on 07780 445079 or email info@fairoakstreeservices.co.uk to speak to a member of our friendly team.
NPTC:
The National Proficiency Tests Council create appropriate qualifications that are taught via colleges, employers and other training providers. NPTC licenses include categories such as  Felling trees (CS31), Climbing trees and performing aerial rescue (CS38) and Operating a chainsaw from a rope and harness (CS39). All our staff hold relevant NPTC qualifications and are considered experts in the field of arboriculture.
Health & Safety Risk Assessments:
According to the Health and Safety at Work Act 1974 and the Management of Health and Safety at Work Regulations 1999, we must assess for risk before any work is completed. The safety of our staff, clients and the general public is our number one priority.
First Aid:
There is a lot of risk associated with tree surgery, so all our tree surgeons have relevant first aid qualifications. We put all measures in place to ensure safety but in case of accidents or emergencies, our staff are trained to handle them.