Tree surgery and tree cutting in Epsom, Surrey
Are you looking for a professional and reliable tree surgeon or arborist in Epsom or Ewell? Here at Fair Oaks Tree Services, we are a small team of fully-trained NPTC-qualified arborists working in and around Epsom, Ewell and the wider areas of Surrey.
We offer an expert and comprehensive service for all aspects of tree work, including tree felling, tree stump removal, tree cutting, tree maintenance and more. We also offer a wider range of gardening and landscaping service in Epsom. Our service includes free, no-obligation quotations, advice on tree conservation and more and we have public liability insurance cover up to £5million.
We have been working with trees for many years and catering to a wide and regular customer base, including private homeowners, building contractors, schools, commercial property managers and others. We are committed to delivering a service of the highest quality at the most affordable prices.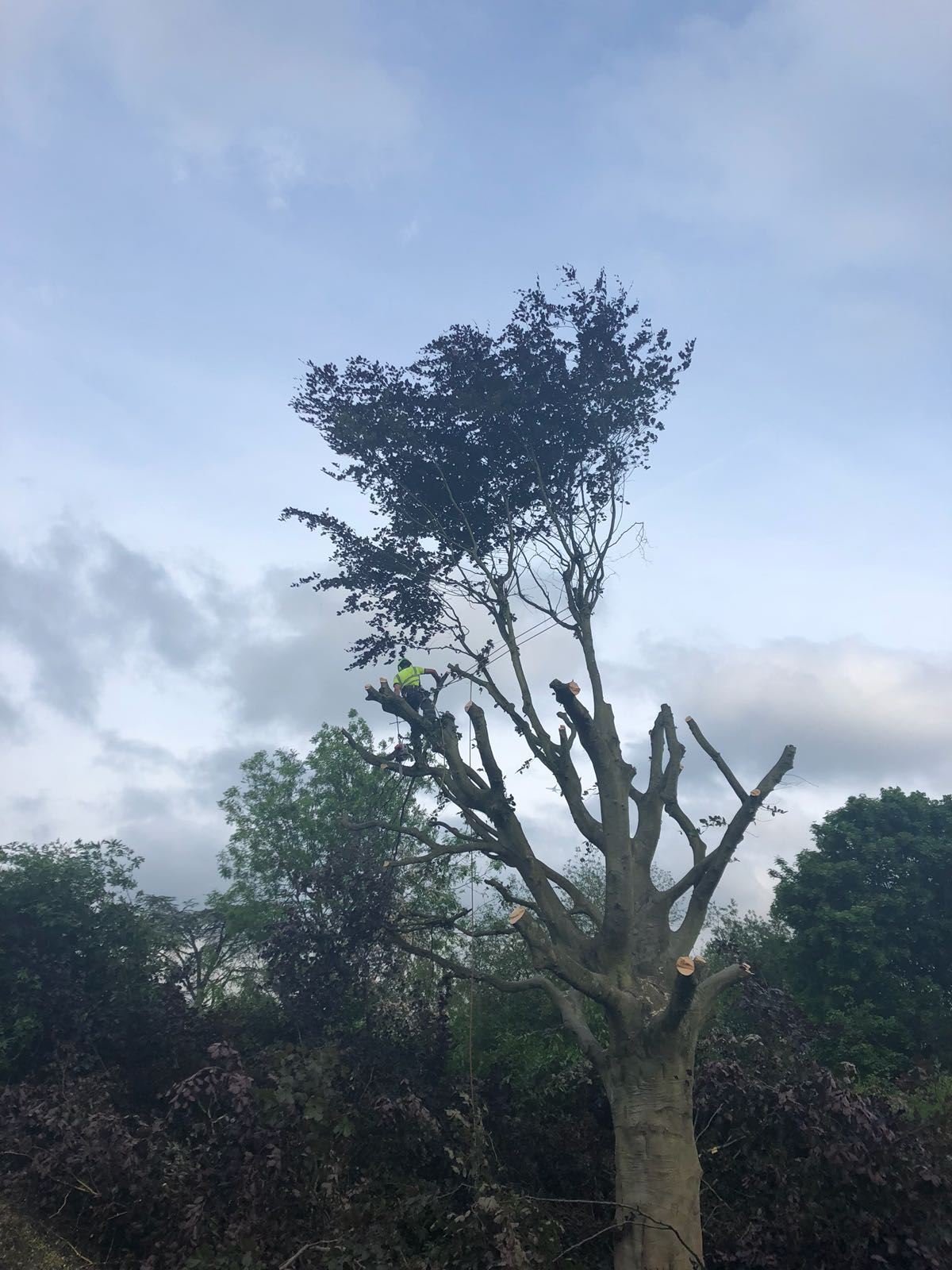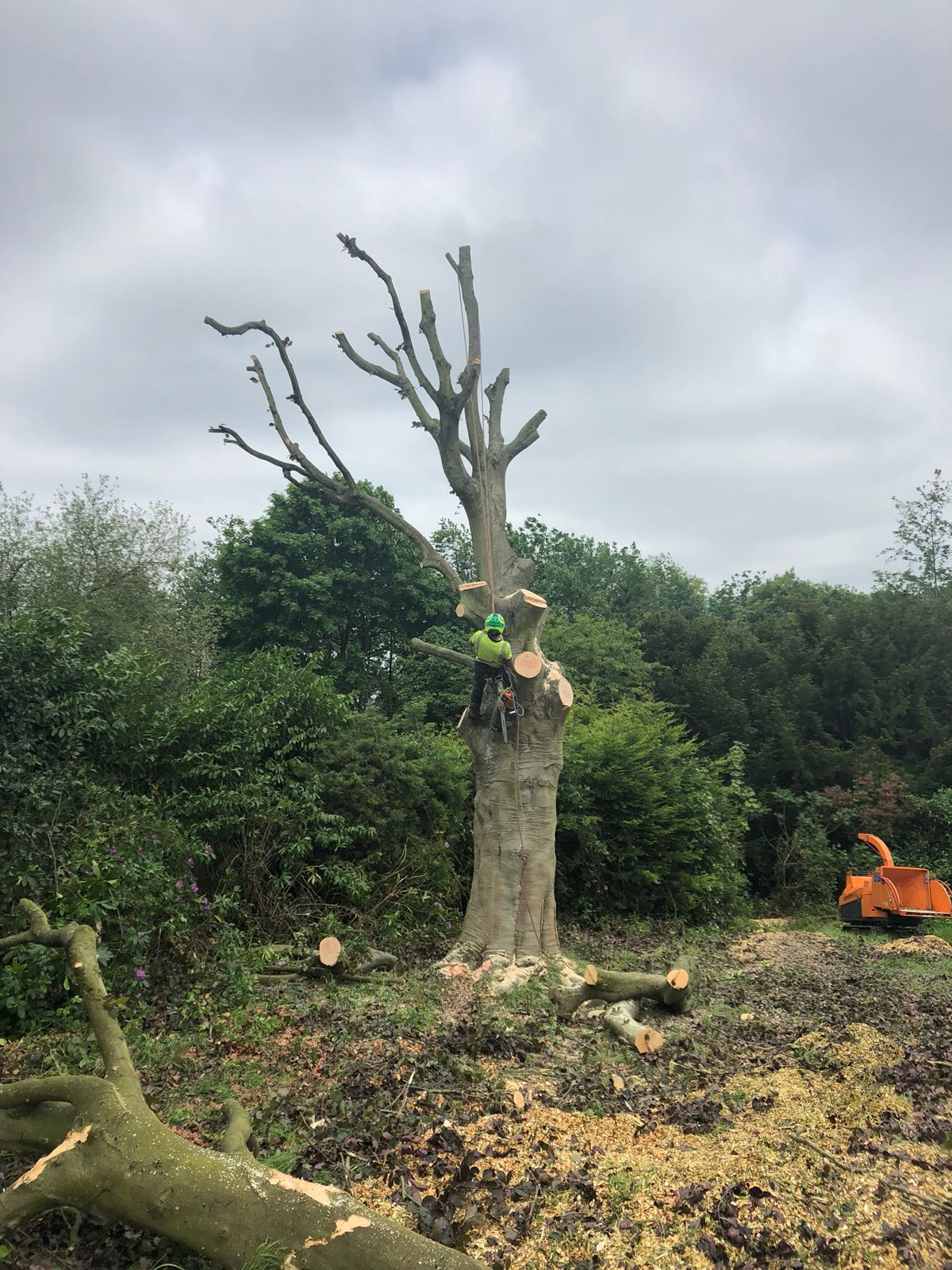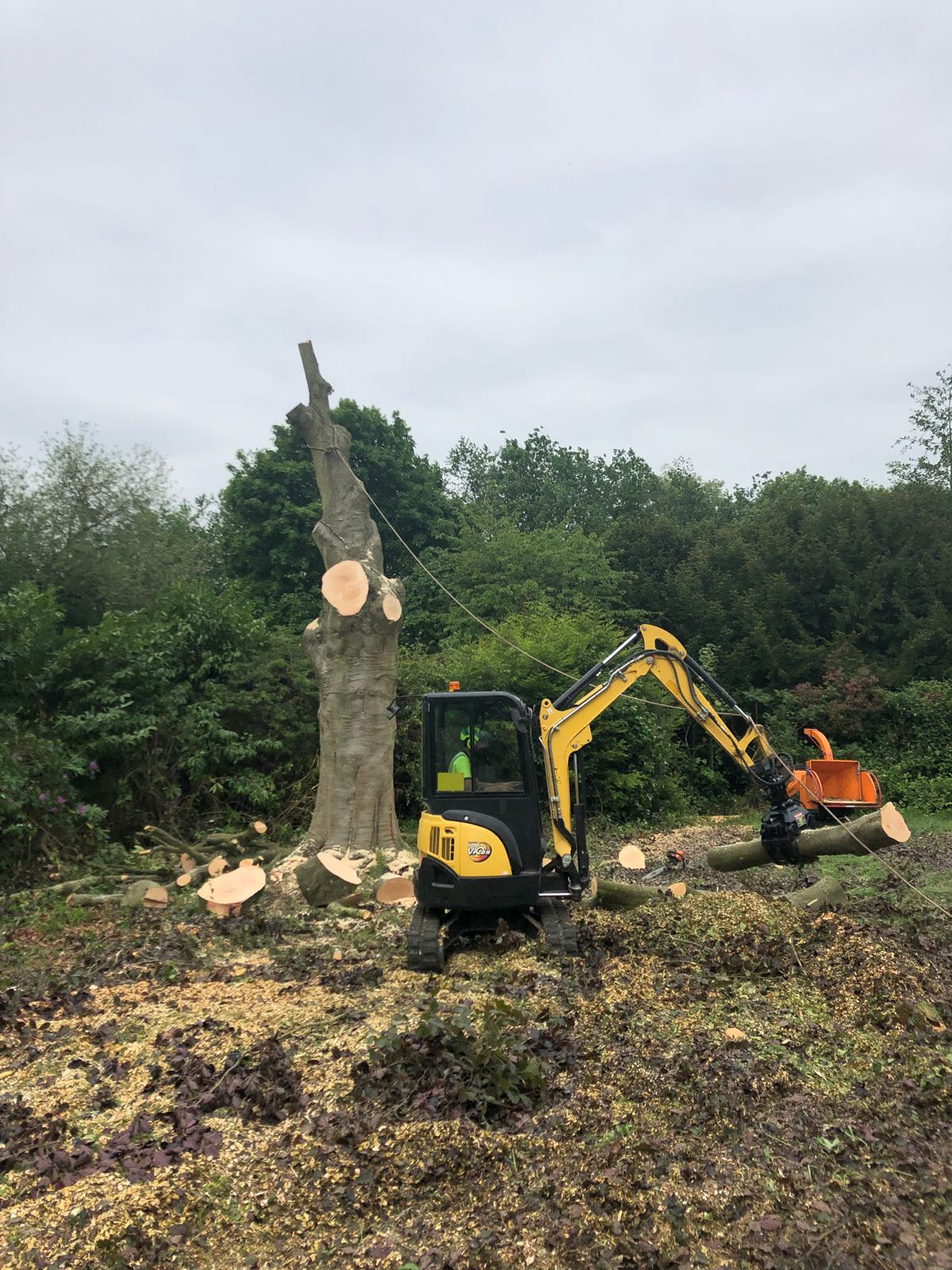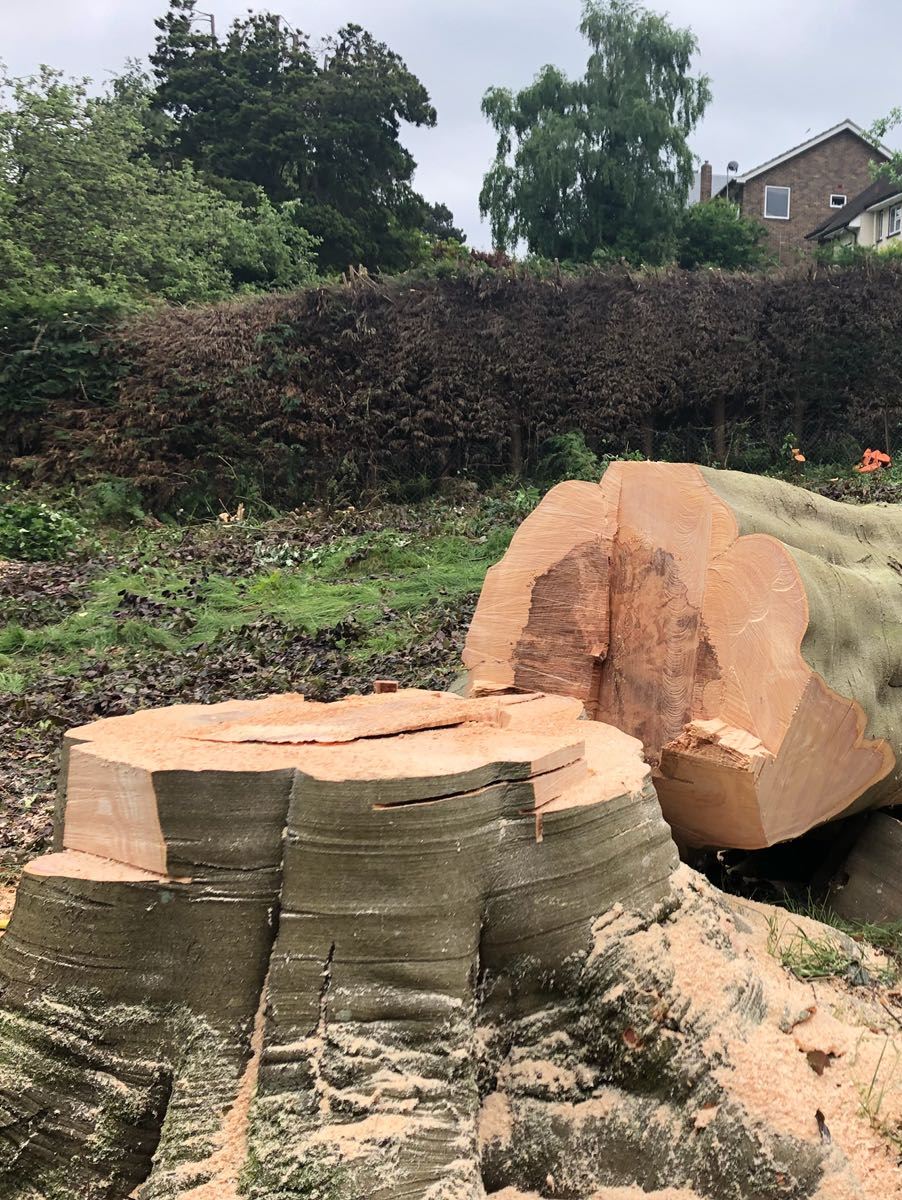 Our tree care services include:
Crown reduction: This reduces the length of the branches of both the height and width of the canopy to reduce the overall size of the tree, whilst still retaining a pleasing shape.
Crown thinning: This is where we remove selected branches throughout the canopy area to reduce the density of the tree. This works well to allow more sunlight through a tree.
Crown lifting: This is the selective removal of the lower branches of the tree's crown to increase the distance between the base of the canopy and the ground. This also allows more light through the tree.
Tree felling: The complete removal of a tree is sometimes necessary because it is dangerous, the tree is dead or diseased or the site needs to be used. We either fell a tree in one go, known as straight felling but more commonly, we fell a tree bit by bit, known as sectional felling. The option used will depend on the location of the tree and other safety issues.
Hedge trimming: A well-maintained hedge will provide an effective screening and boundary for any property. However, hedges can quickly lose their shape, so it is important that they are well maintained.
Storm-damaged trees: Our specialist arborists can assist with storm-damaged trees, from simple pruning to the removal of an entire tree.
Tree planting: We have a great deal of experience in garden design and planting, so we can offer comprehensive advice and assistance when it comes to the planting of trees. We can assist you with the selection and suitability of different species, depending on the location and soil conditions.
Please call us now on 07780 445 079 for more information about our tree work and other services.
Can your arborists help with tree stump removal in Epsom?
We understand that tree stumps can be an eyesore and a health and safety issue, which is why our stump removal service will remove a tree stump quickly and efficiently with minimal disruption to your day.
We use the latest stump grinding equipment to remove the smallest and largest tree stumps, including those in difficult locations. The location can then be filled back up again with the sawdust and chippings. We also sometimes remove stumps using a special herbicide, which takes longer to work but is also an effective treatment when it comes to killing off unwanted tree stumps.
Hedge cutting in Ewell, Surrey
We offer an excellent hedge cutting and trimming service to both domestic and commercial customers, all year round. We can trim hedges of all sizes and will remove all waste material. Our professional hedge care service will ensure your hedge looks good and is as healthy as possible.
We can also assist with formative pruning, which assists and trains young trees and hedges to develop so they become stronger and well-shaped. Whilst many hedges and trees naturally form their adult shape, some will need more assistance to do this, so the branches do not become too crowded or cluttered. Formative pruning is essential for fruit-bearing trees, so they can support their crops.
Call our tree surgeons for quotes for tree services in Epsom today!
If you have any questions about the services we offer, please call us on 07780 445079, email info@fairoakstreeservices.co.uk or fill in an online enquiry form and we will be more than happy to help.