Fair Oaks Tree Services has been carrying out a lot of work around the lovely Kingswood area of Surrey recently. With lots of large mature trees in the area, we have been very busy with crown reductions, dead wooding and tree inspections.
The Project: Crown Reduction on a Robinia Tree
We advise all our customers with large trees in their garden to have them checked every 2 to 3 years. Inspecting trees regularly will benefit in keeping homeowners, the trees and the public safe by noticing problems and rectifying them before they get worse.
Fair Oaks recently carried out a crown reduction on this Robinia tree situated in the front garden of a Furze Hill home in Kingswood. By reducing the crown of such a large tree, it helps reduce the sail that can cause trees to blow over in the wind, which could be extremely dangerous for those walking nearby. A reduction also promotes new growth, maintains the health of the tree and stops it becoming too large for the area it's growing in.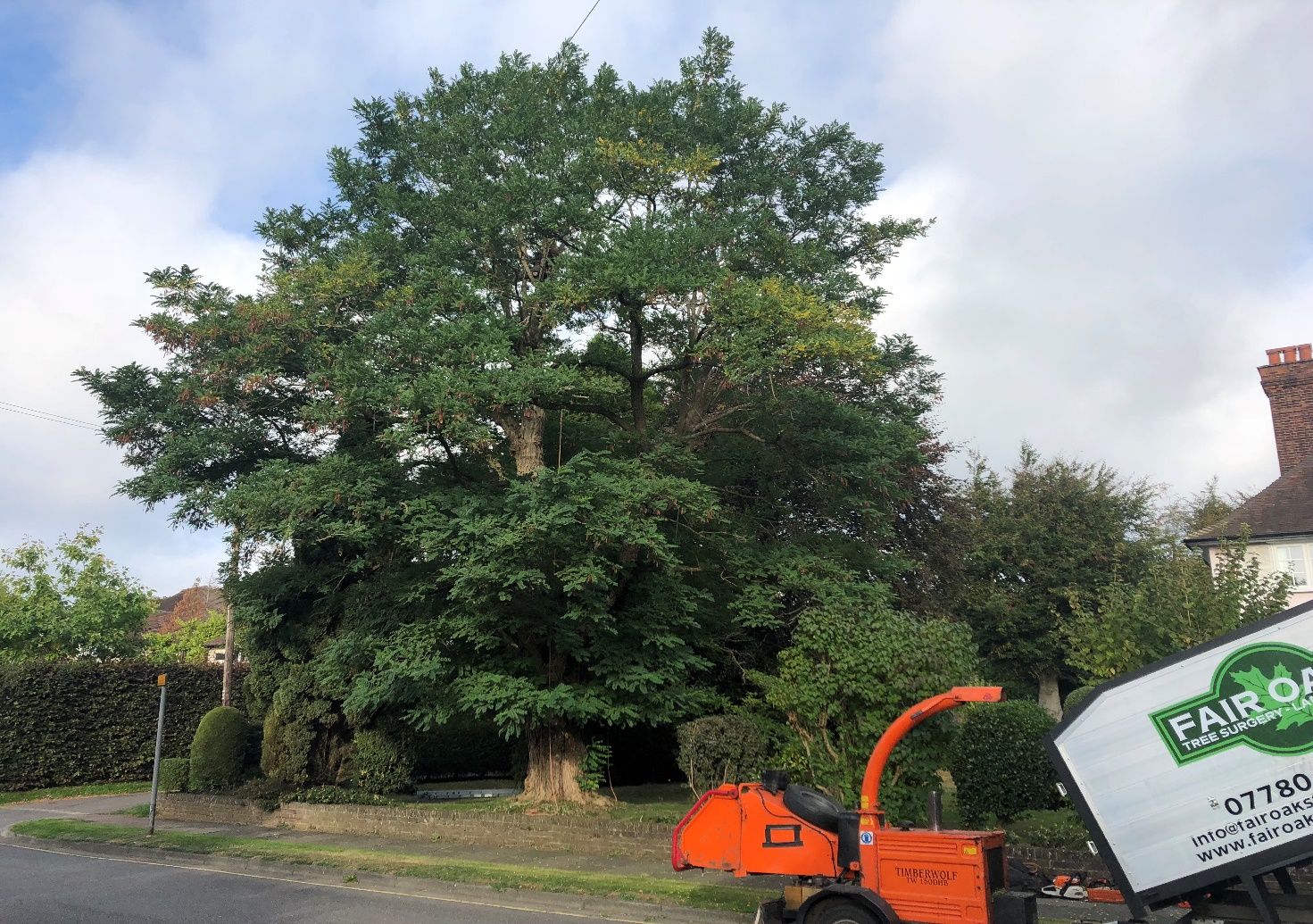 The Result – A Natural Looking Crown
As you can see from the images, before the crown reduction started, the Robinia had grown quite tall and was beginning to spread its canopy out. Our team pruned the tree, reducing its foliage by 2 metres all over, leaving it with a natural looking crown. Not only does it look a lot neater, but it left the tree in a safer condition too.
The project took our team less than half a day to carry out, reducing both the height and width of the tree's crown. With such a professional and efficient turnaround, the customer was extremely happy with the finished result.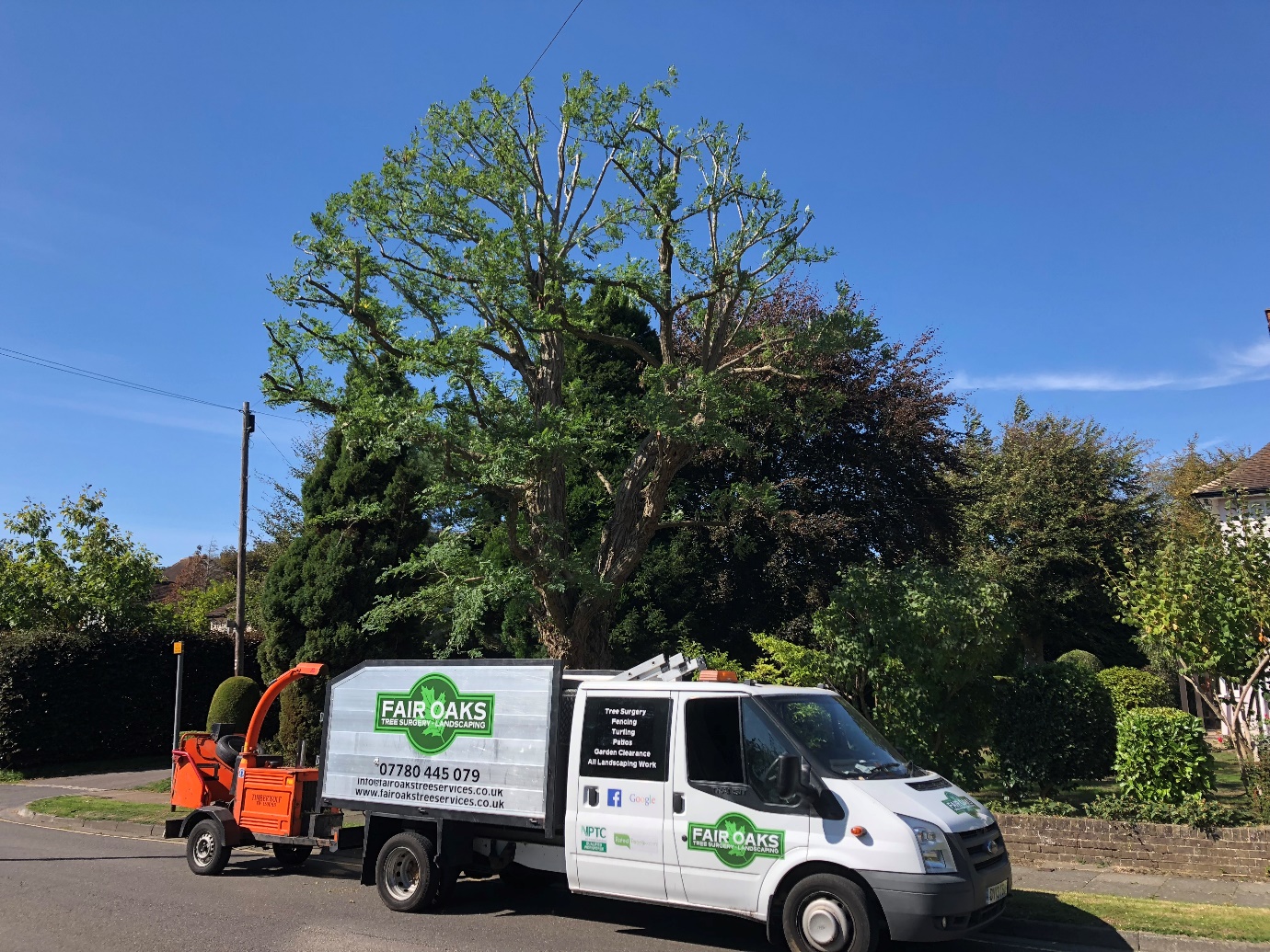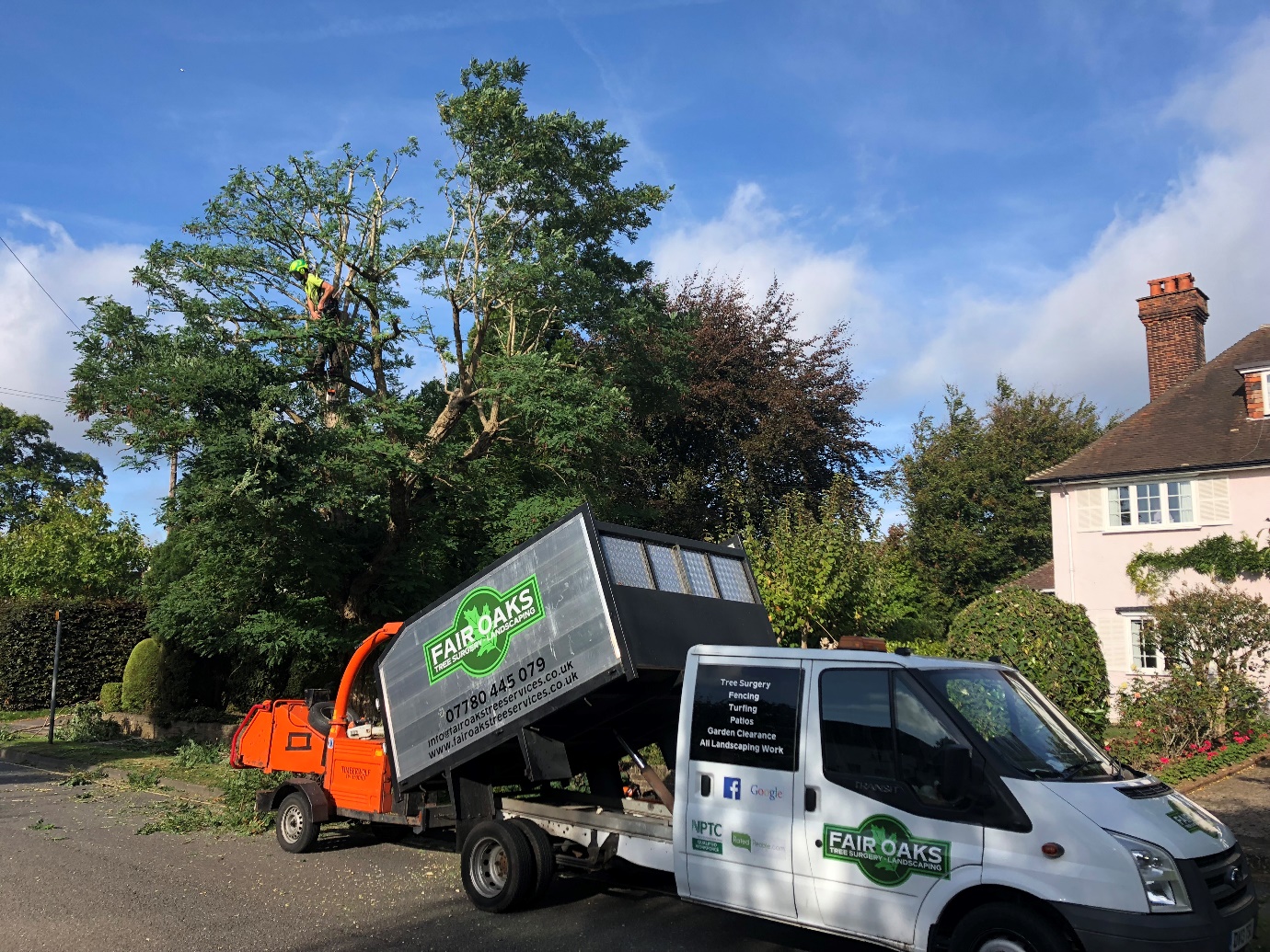 Book Tree Services Now
Here at Fair Oaks, our fully qualified arborists in Kingswood offer a range of tree care services. As part of our expert crown reduction services, we'll work closely with you to create the perfect shape for the tree while ensuring it becomes safer, healthier and under control. This achieves the ideal balance between safe and attractive outdoor spaces.