After a tree removal, the stump will remain in the ground, anchored by the old roots. However, while many leave these stumps in situ, did you know they can also be removed if you'd prefer?
Here's everything you need to know about the best tree stump removal methods.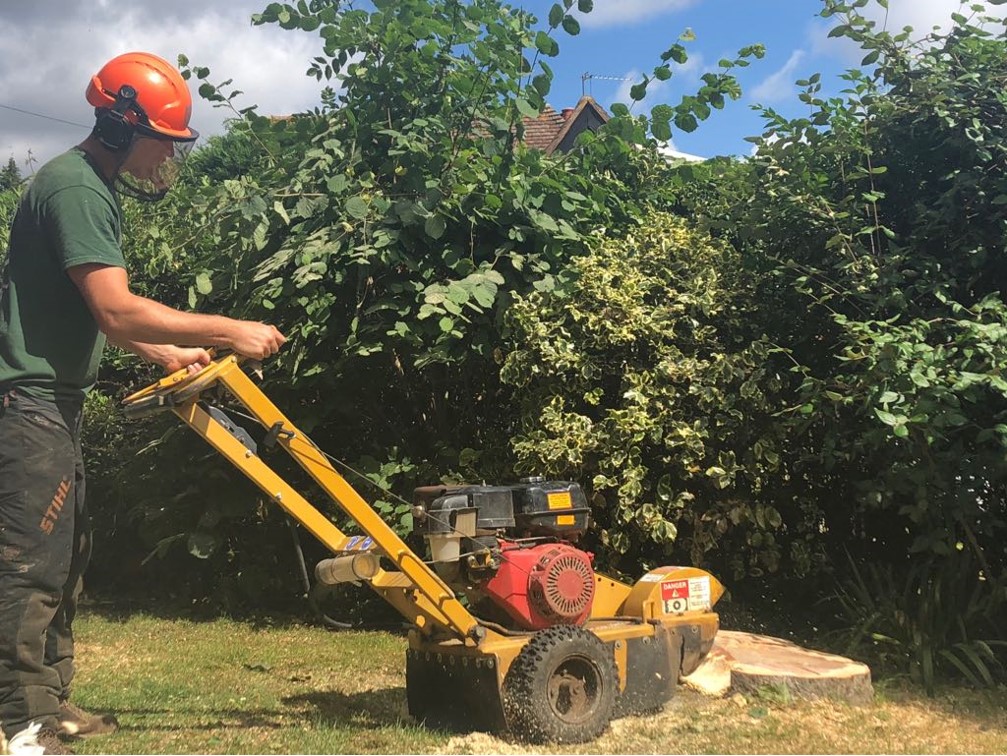 Why remove tree stumps from the ground?
If you've felled some trees in your garden, or you've moved into a house where stumps have been left in the ground, removing them is a great idea.
One of the benefits of doing this is the additional space it creates, leaving you free to use the area for something else like garden seating. You may even decide to remove your garden tree stumps as part of a new landscaping project.
A decaying tree stump can also be the perfect breeding ground for pests and diseases, and they may look unsightly, tarnishing the appearance of your outdoor space.
Can you remove tree stumps yourself?
Removing a tree stump can be a challenge without having the relevant knowledge and experience. Attempting a DIY stump removal can prove problematic, often resulting in time wasted and the unnecessary destruction of land. You can also cause injury to yourself and others as it's an incredibly physical job.
Homeowners who attempt DIY tree stump removal methods can spend a lot of money hiring equipment and tools for the job, which are essential if you want effective results. This includes heavy tree stump grinders, which have large circular blades and should never be used without proper training and protective clothing, such as boots, gloves and goggles.
For quick, easy and cost-effective tree stump removals, it's better to ask a professional to do the job for you.
What happens during a tree stump removal?
There are two types of tree stump removal techniques.
The first method is called tree stump grinding. This is where the remaining stump is shredded using a large power tool. The machine has a rotating cutting disc that grinds up any tree structure left, producing sawdust and chippings that can fill the hole created in the ground. New turf is often laid across the area to create a tidy new space.
The other option for removing tree stumps is chemical herbicide treatments, although this is a longer process and not as environmentally friendly as stump grinding. However, it's a highly effective way of killing a tree stump, taking up to a month to work, perfect for anyone who doesn't need garden stumps removed instantly. This method works best on freshly cut trees (i.e. immediately after felling), so it may not be appropriate for older stumps.
Hire professional tree surgeons
Are you looking for a professional tree stump removal? Contact the team at Fair Oaks Tree Services. We offer our tree care solutions across Surrey, London and surrounding locations, coming out to Purley, Wallington and Croydon.
To arrange a free quote, call now on 07780 445079.