Having trees in your garden brings about many different benefits to both you and the surrounding ecosystem, which is why it can be a big cause for concern if any of them begin to appear unwell.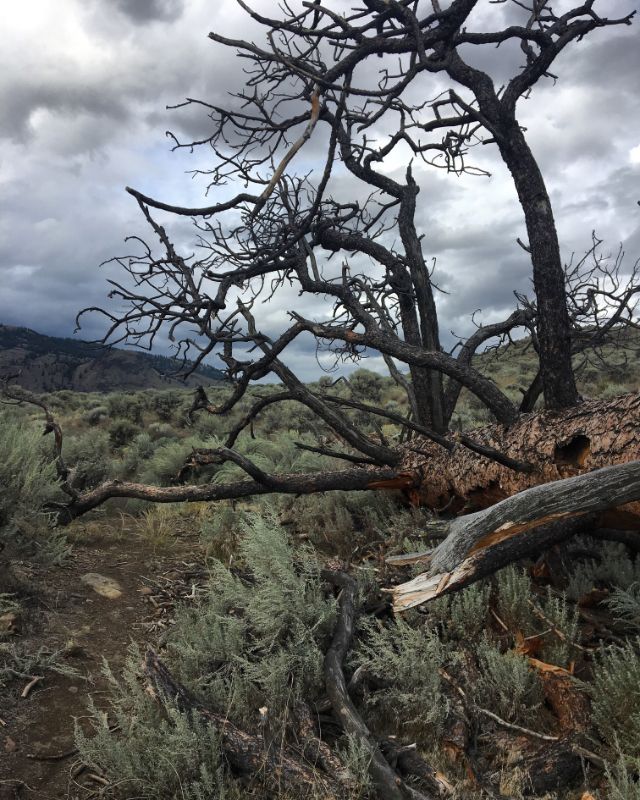 Unfortunately, just like any other living thing, trees can be susceptible to disease. Environmental factors are another issue that can cause distress for trees, including things like drought, excessive watering, and overcrowding.
To save your trees from disease and death, it can be handy to know some general tree care essentials. For the absolute best care, you could even enlist the help of a professional tree surgeon.
Signs that your tree is dying
Unfortunately, trees can fall victim to a number of different things, with these signs usually being indicators that they are seriously unhappy:
Stunted growth
Sparse leaves
Losing leaves before autumn
Yellow, brown, or curled leaves
Shedding of branches
Causes of poor tree health
Several things could be contributing to the decline of a tree. Such things can include age, a bad location, neglect, or a pest/disease issue. While ageing is a natural process that can't be controlled, the others are worth looking into.
Environmental stresses can happen both quickly and over a matter of time, sometimes making them difficult to spot. Here are a few common environmental stressors:
Specific nutrient deficiencies
Poor initial establishment
Deep planting or a buildup of earth around the base
Draught
Soil compaction
Waterlogging
Some pests and diseases in trees are not yet fully understood, but luckily those tend to be rare. However, trees that are stressed due to environmental factors will be more vulnerable to disease. Pests tend to weaken plants and act as a contributor to decline, rather than acting as the sole cause.
How to care for trees in your garden
If you suspect that one of the trees in your garden is struggling or has fallen victim to a pest or disease, you should contact a trusted local tree surgeon who can come and inspect the tree for you. With specialist knowledge and a safe approach to all tree work, your tree surgeon will be the best person to decide what needs to be done to save your tree.
In the unfortunate event your tree cannot be saved, a tree surgeon will also be able to recommend a suitable removal option. It's incredibly important that you avoid taking a DIY approach to tree surgery due to the dangerous nature of the job. Tree surgeons are trained, experienced professionals who know how to minimise the risk of damage to you, your tree, and your property.
Expert, reliable tree surgeons in London & Surrey
With decades of experience in tree care, landscaping, fencing, and garden clearances, Fair Oaks Tree Services provide unrivalled levels of care to both commercial and domestic clients across Surrey and London. Working in areas such as Caterham and Wallington,  we take great pride in our unrivalled attention to detail and stellar reviews.
All our highly trained arborists are specialists in all areas of tree care, and so can provide the best possible service to all customers. Caring about the smaller details, our experts will make a conscious effort to tailor your garden care plans around the exact species you have and what sort of soil they reside in.