If you're landscaping your garden, it's important to choose wisely when it comes to filling the space you have available. If you have a small garden, that doesn't mean avoiding tree planting altogether but making smart decisions about the varieties you select.
Here are some of the key points to consider when choosing trees for small gardens.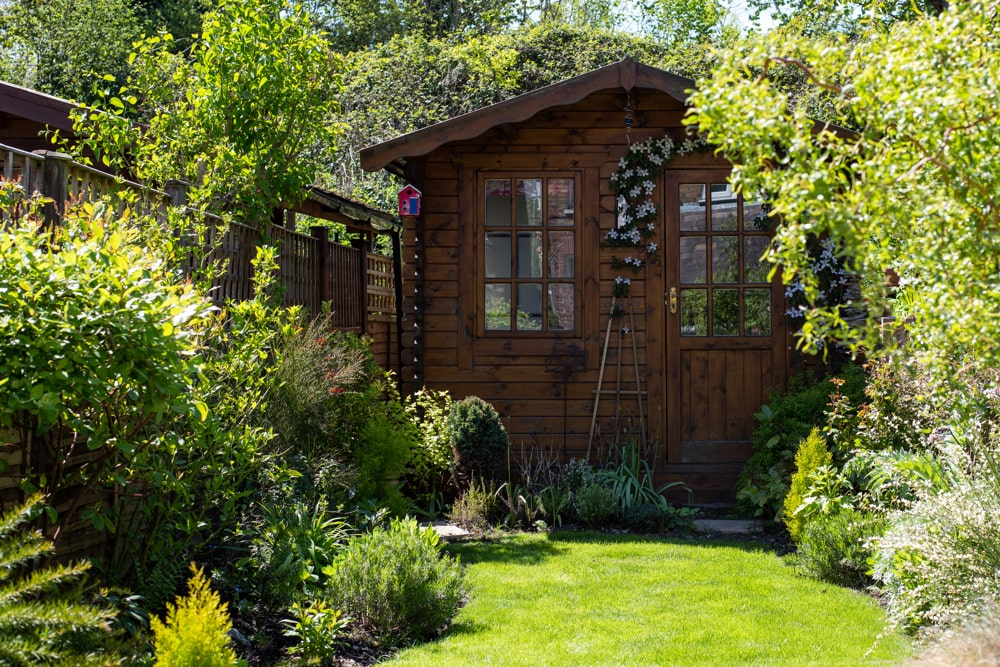 How do you choose trees for small gardens?
The key to getting it right when choosing trees for a small garden is to do your research. It's not just about how large a tree is when you plant it but how its size may develop over time. For example, a slow-growing tree may work well for a few years, but it can easily become overgrown as time goes on, so this is something you'll want to avoid.
For small gardens, pick trees that won't grow too large, don't block out existing light in the space and aren't at risk of damaging property foundations with a long root system.
Luckily, there are plenty of options when it comes to small garden trees, including potted plants for your patio. This also allows you to move their position if needed, giving you more flexibility than gardens with large trees growing.
What are the best small trees?
There are lots of beautiful small trees to consider, and one of the most popular options is fruit trees, especially if you're planting them in a large pot for your terrace, patio or decking area. Popular trees for this type of growth include apple, fig and cherry trees.
Other trees to think about include small acers, hawthorns, evergreens and cercis trees. You could even go for something a little different with a hardy palm tree that's full of character and will survive in UK weather.
Alternatives to trees – shrubs, hedges & more
In small gardens, trees aren't the only way to make an impact. An alternative to trees that some homeowners plant along a border is hedges. However, these will be denser than fencing and need to be well maintained so that they don't infringe upon your outdoor space too much. Regular hedge trimming will manage growth.
You could also consider tall-growing shrubs to create a focal point to view throughout the year. Varieties like viburnums can add colour, depth and height to a garden, as well as providing space for wildlife to enjoy.
Where to get more advice about tree planting
If you'd like more advice about the right trees to plant in your garden, speak to a tree surgeon who also offers garden landscaping services. They'll have a wealth of knowledge about the best tree varieties for the size of your garden, how the growth will develop over time and the maintenance requirements to keep the tree healthy.
Speak to a tree and garden landscaping expert today
For more advice about all things tree-related, speak to the Fair Oaks Tree Services team. We work across London and Surrey locations, offering tree care and landscaping services in Tadworth, Epsom and Worcester Park.
For free advice, call now on 07780 445079.