Choosing any skilled tradesperson to complete a job for you can be a tricky area to navigate when you don't have any experience or knowledge of that trade. There are many horror stories about property owners being taken advantage of, with half-completed jobs, dangerous working practices, and extortionate charges often leaving them reluctant to hire anyone again.

With the skill and care necessary for completing all aspects of tree work, it's imperative that you hire an expert, professional tree surgeon who has undergone the relevant training and completes tasks with stellar health and safety measures in place.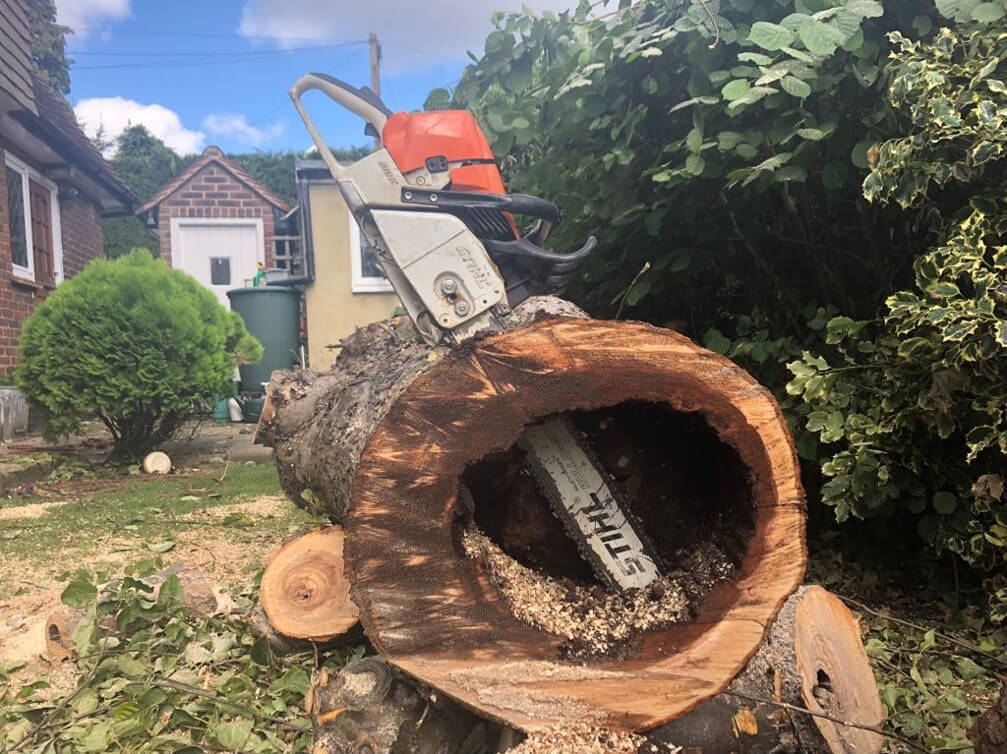 Why should I hire a professional tree surgeon?
Tree work can be a dangerous operation that requires a high level of skill to avoid injury and damage. The work itself demands a combination of technical competence, extensive training, and relevant experience.
While it may be tempting to take on the task yourself or opt for a cheap cash deal, only a professional will be able to carry out most tasks involved with tree work and avoid things like serious injuries, damage to your property, or even fines from the local authority.
How can you tell if a tree surgeon is a professional?
Any rogue trader can unfortunately call themselves a tree surgeon and lure clients in with fraudulent advertising, which is why it's essential to be vigilant when finding the right person for your job. Here are a few things that a professional tree surgeon will be able to provide you with or prove to you to give you peace of mind:
Certificates, such as ones from the National Proficiency Tests Council (NPTC) which prove they have been trained and assessed
Other academic qualifications or accreditations specific to arboriculture
The use and knowledge of relevant safety equipment
Proof of their Employers' and Public Liability Insurance
A written, evidenced quotation service
Examples of previous work and genuine client testimonials
You can also further ensure that you are happy with the tree surgeon by asking them lots of questions when they come to quote the job for you. Based on their answers, you'll soon be able to tell if they are a competent professional or not. For example, a reputable tree surgeon will have lots of knowledge about the different types of trees, how and when they are best worked on, and the pests or diseases that they are prone to.
To further avoid any disputes or unexpected shocks, you should ask for a written quotation – not an estimate, as this could change during the job.
Qualified, professional tree surgeons in London & Surrey
Here at Fair Oaks Tree Services, we take great pride in the honesty and reliability of our skilled staff, with a team of NPTC-qualified arborists who are experienced in everything from specialist tree surgery through to large scale garden clearances and landscaping. We have a rating of 4.8 out of 5 on Google and invite all our clients to look at our previous projects.
For a free, no-obligation quote for tree surgery work in Wallington, London, Surrey and the surrounding areas, get in touch with us on 07780445079 or by using our online contact form.